If you can't bring the people to the wine, bring the wine to the people.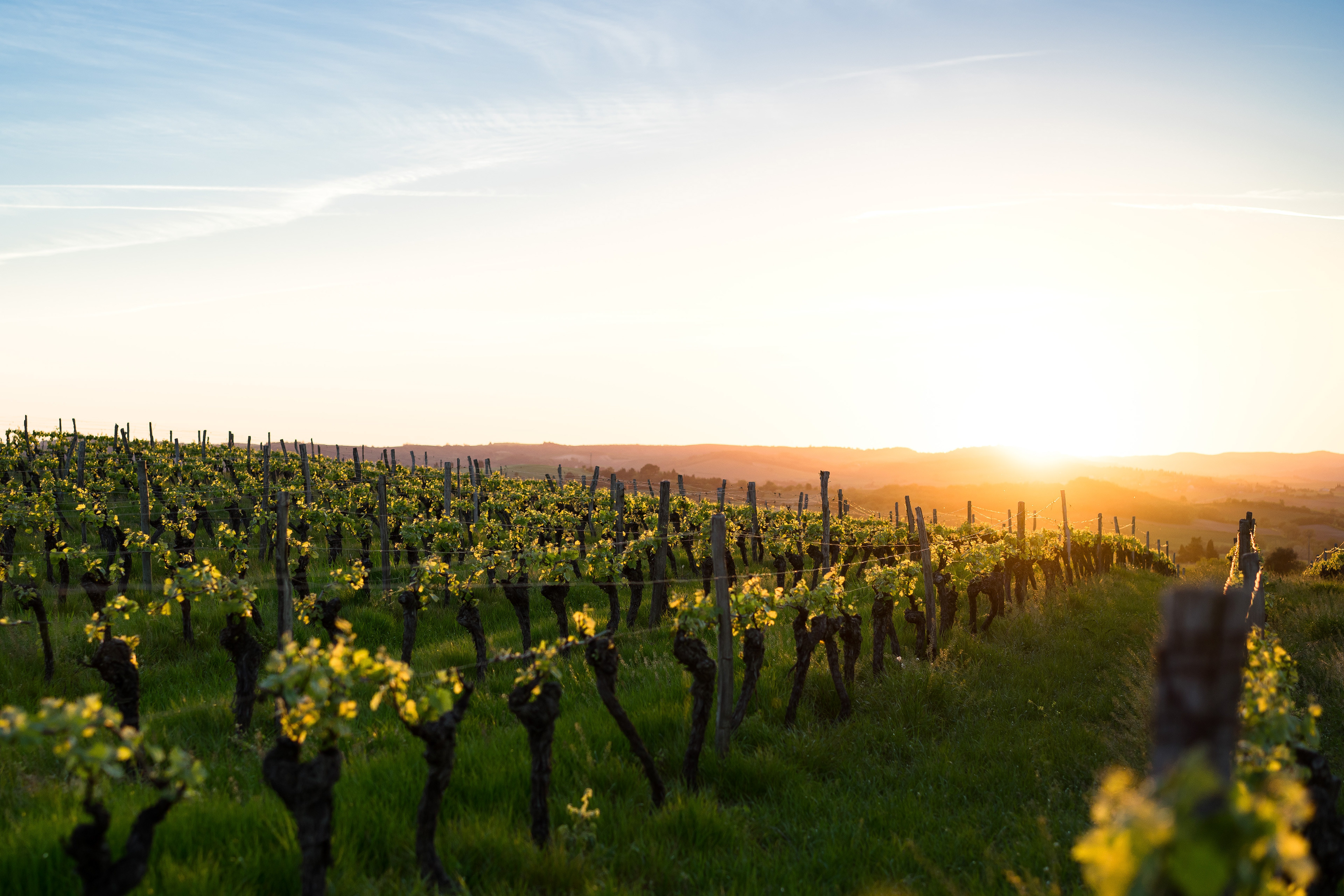 unCORK
team project with 3 service designers / Jan. 2019 - Mar. 2019 / 9 weeks
unCORK is an exclusive wine service that makes waitlisted wines available to wine lovers. It works with winemakers of small wineries that wish to expand their business and elevate brand recognition, by connecting to local business to throw invitational only events to let wine lovers taste and buy their waitlisted wines.​​​​​​​
R&D, stakeholder map, ecosystem map, service offering map, visual design, industrial design (wine key), video editing 
R&D, systems map, persona, KPI, visual design 
R&D, service blueprint, finance 
Identifying the need of small wineries and establishing strategic purposes in the early stage of the project 
Visualizing the service through concept sketches, service ecosystem map and service offering map 
Managing all the visual assets cohesive 
Editing the concept video.
Successful Small Wineries
We were inspired by the undeniable success of Sandlands wineries and the ways they build their business through handshakes between people and the quality of grapes. Despite 5,000 long waitlist, Teagan and Olivia and other small wineries continue to seek ways to expand their customer reach and brand recognition.
"Distributors have access to influential people—sommeliers and wine buyers—and other customers that I could never reach on my own. I just don't have the time given my day job or the access given my size to reach the people I want to reach."
— Teagan & Olivia Passalacqua
Marrying the Two
In order to help small premium wineries like Sandlands to spread the value of their brand, we observed how wine has a tight relationship to entertainment based businesses like hair and nail salon, movie theater, and concert. unCORK is a service that merged consulting with throwing one of a kind events.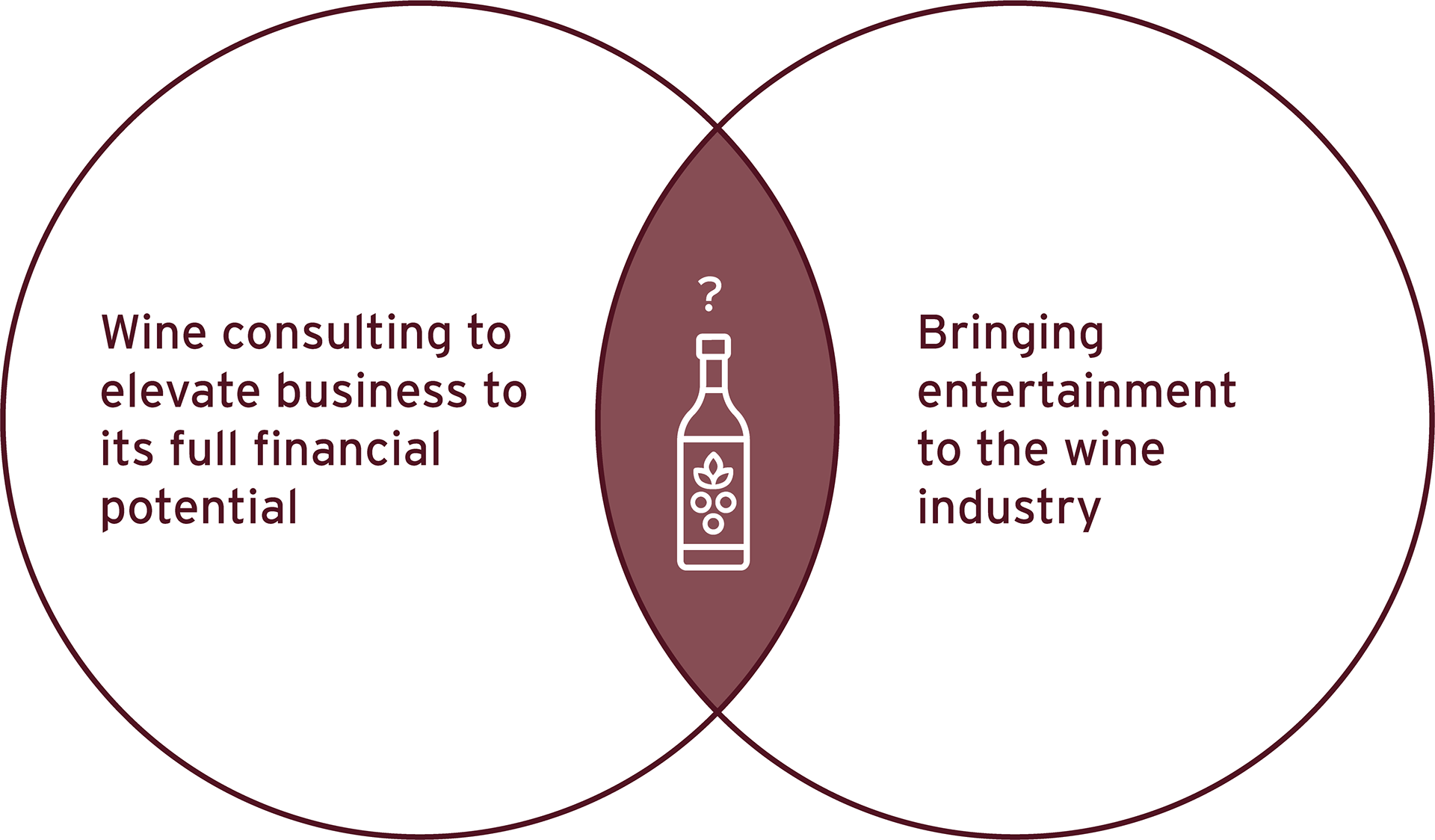 Creating Values for Both Winemakers and Wine Lovers
unCORK shares winemakers' passion by connecting waitlisted wine to wine lovers through bringing engaging wine experience to cities.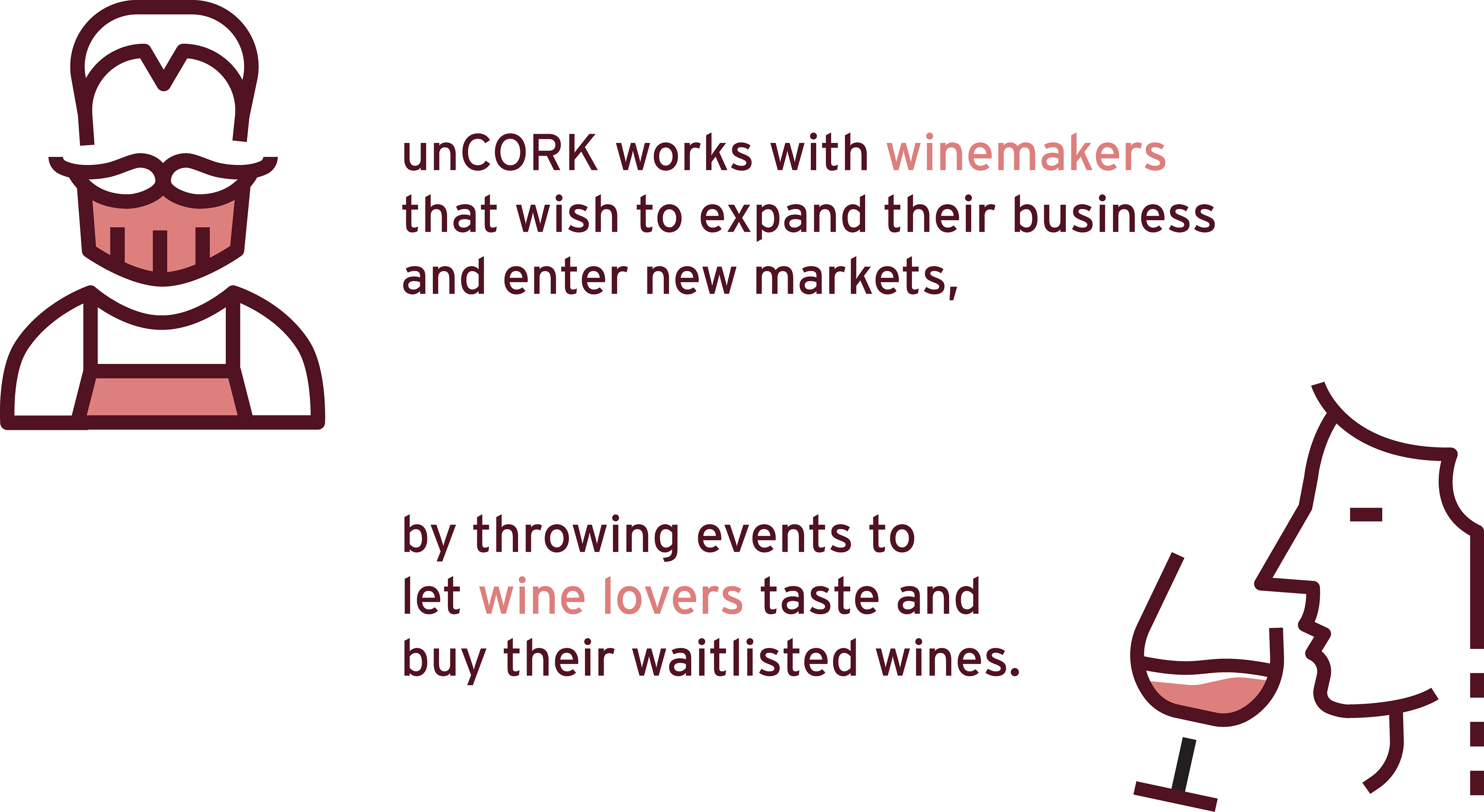 Overview of the unCORK Service
The systems map below illustrates how different stakeholders of unCORK exchange values.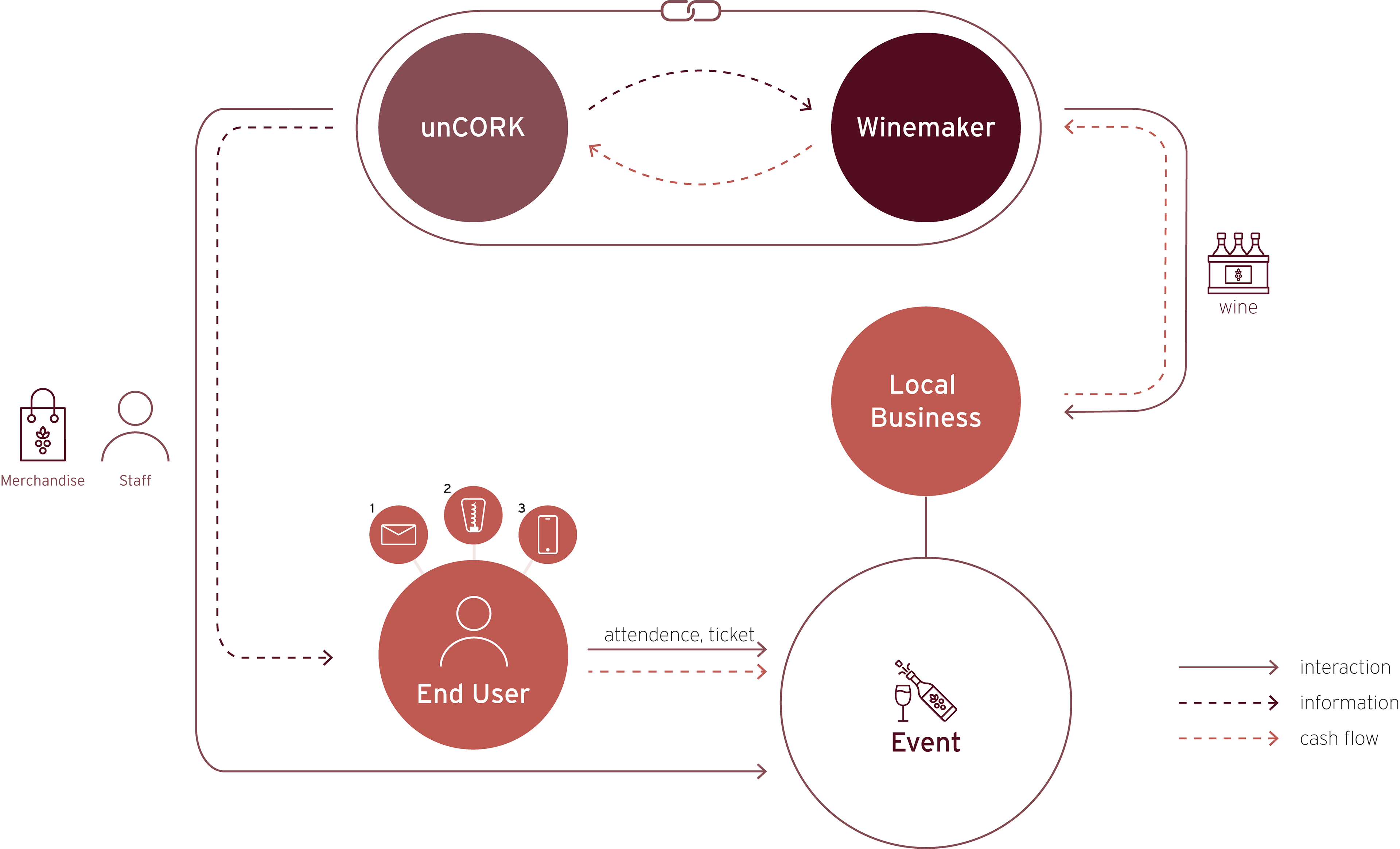 unCORK involves
four main steps
to connect winemakers, local business and wine lovers.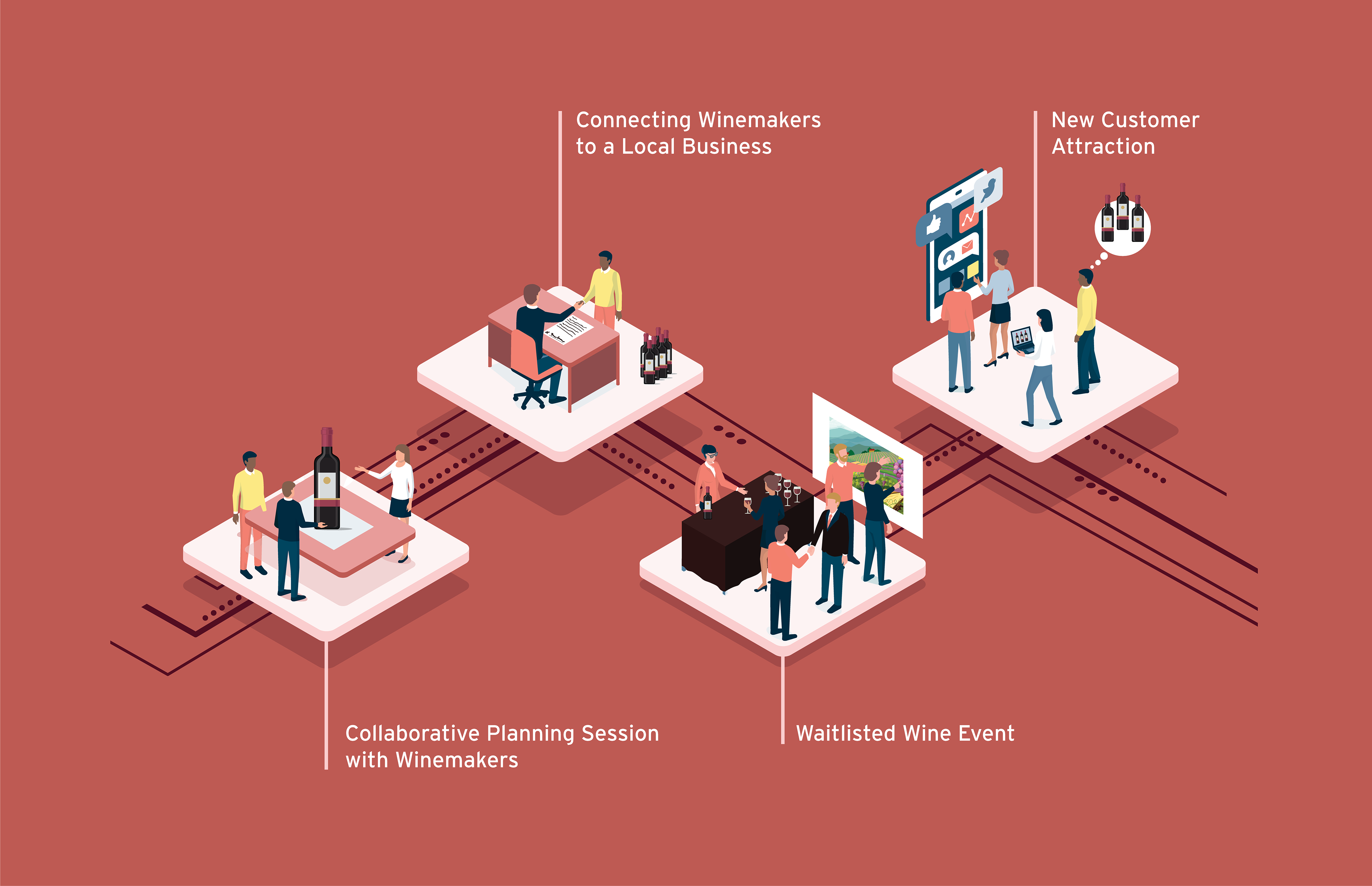 1. Collaborative Planning Session with Winemakers
unCORK interacts hand in hand with winemakers to ensure an authentic experience for our end users.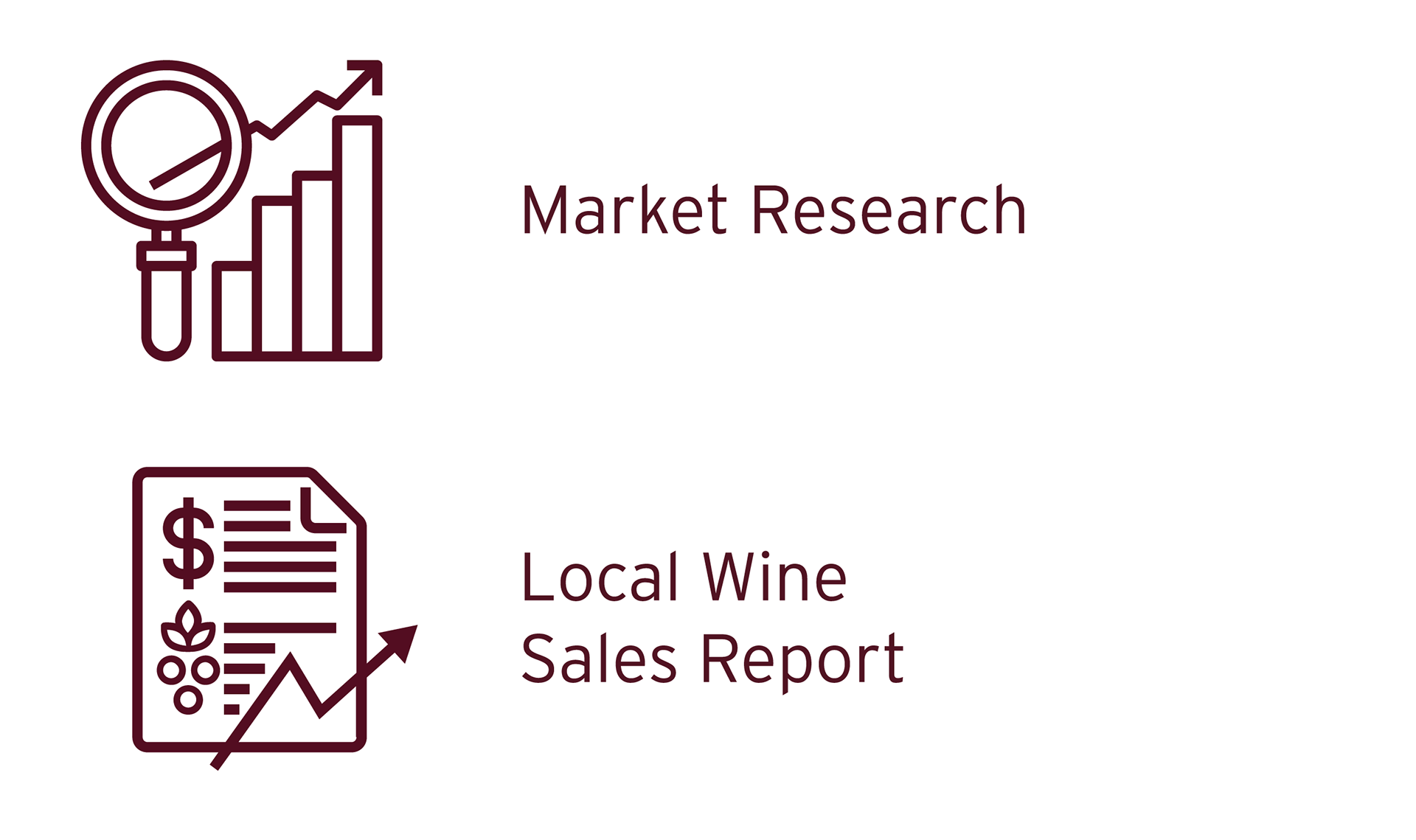 Prior to the meeting, we dedicate market research and local wine sales report to suggest potential cities and local businesses to host the event.
unCORK becomes a student learning winemakers' value and passion in order to discuss how they envision the wine event to be, especially through brand specific content and staff training.

2. Connecting Winemakers to a Local Business
After the collaborative sessions, local business is chosen and we connect our winemakers to local businesses.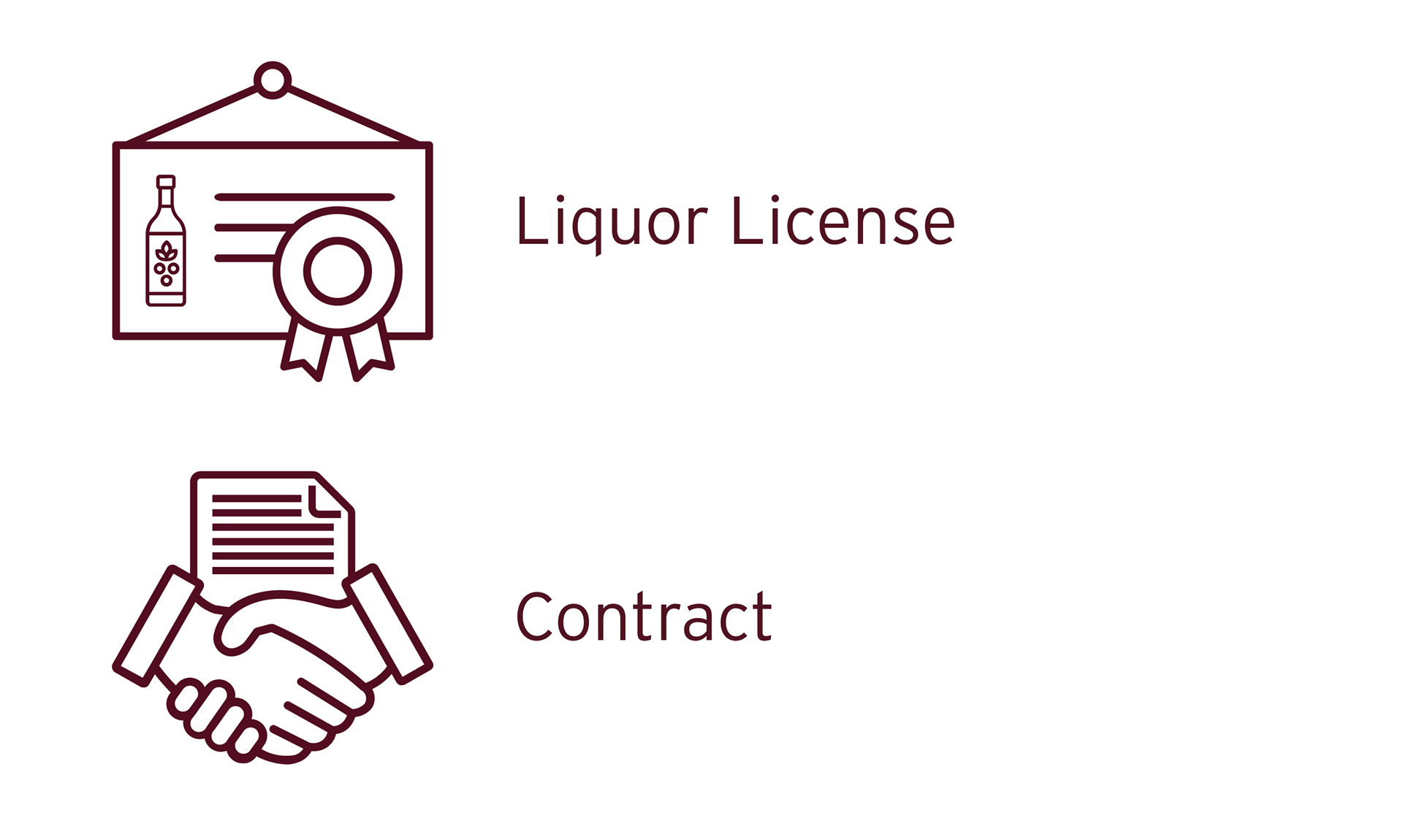 The transaction of wine happens between the winemaker and local business with liquor license, which allows the local business to profit off the purchased wine.


Through connecting winemakers and local business, unCORK creates valuable relationships and networking opportunity for both stakeholders.
3. Waitlisted Wine Event
We throw a three hour long wine tasting event where end users can taste wines that have been put on a waitlist or are sold out to the public.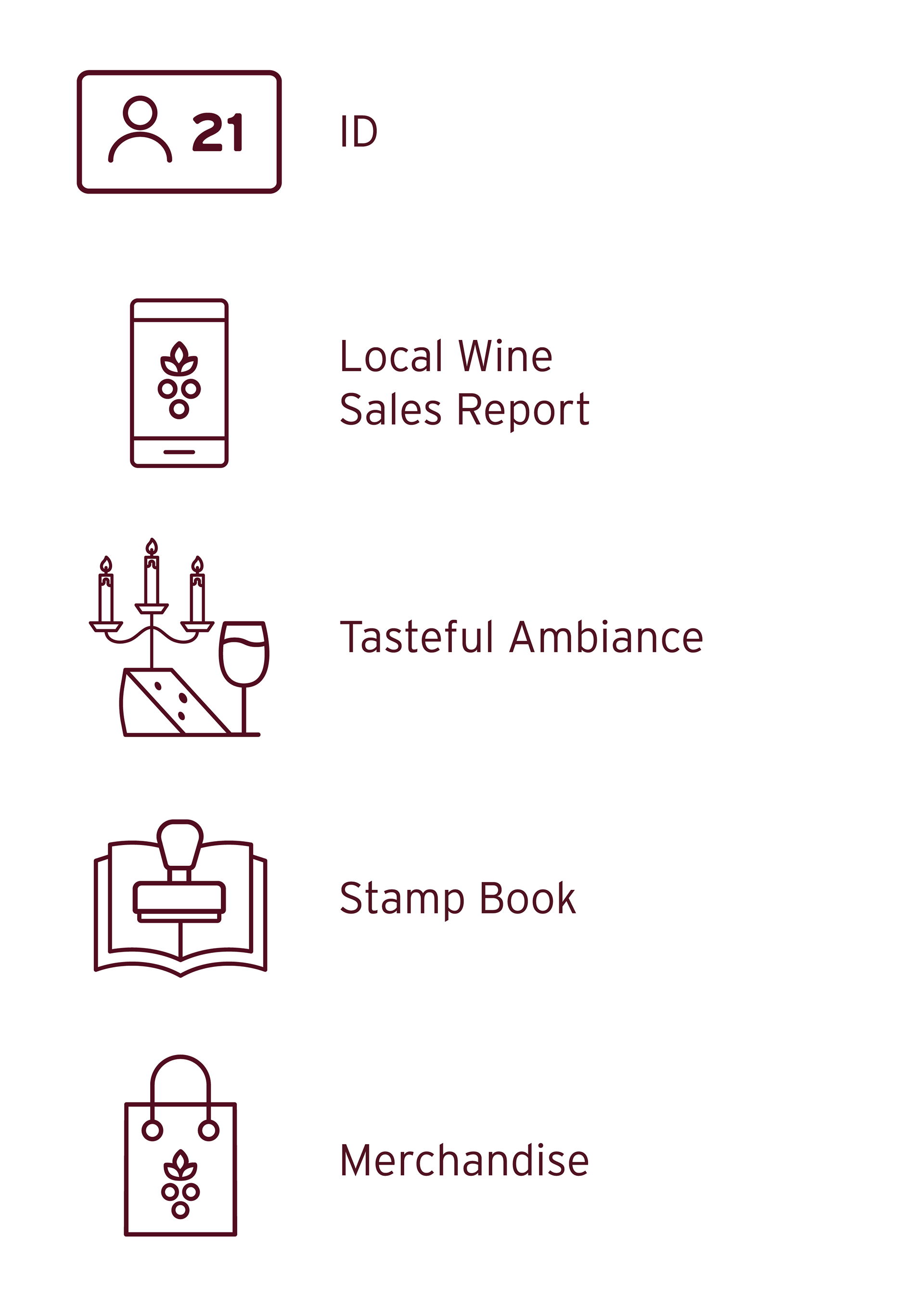 We promote users' engagement through stamp book to help end users get to know more about legacy and passion of our winemakers. We also provide opportunities for end users to purchase merchandise that they could only get at the event.
4. New Customer Attraction
Through the event, we are able to penetrate markets that were unreachable before for our winemakers working with small wineries. These customers have a new understanding of the winemakers passions and values, and want more!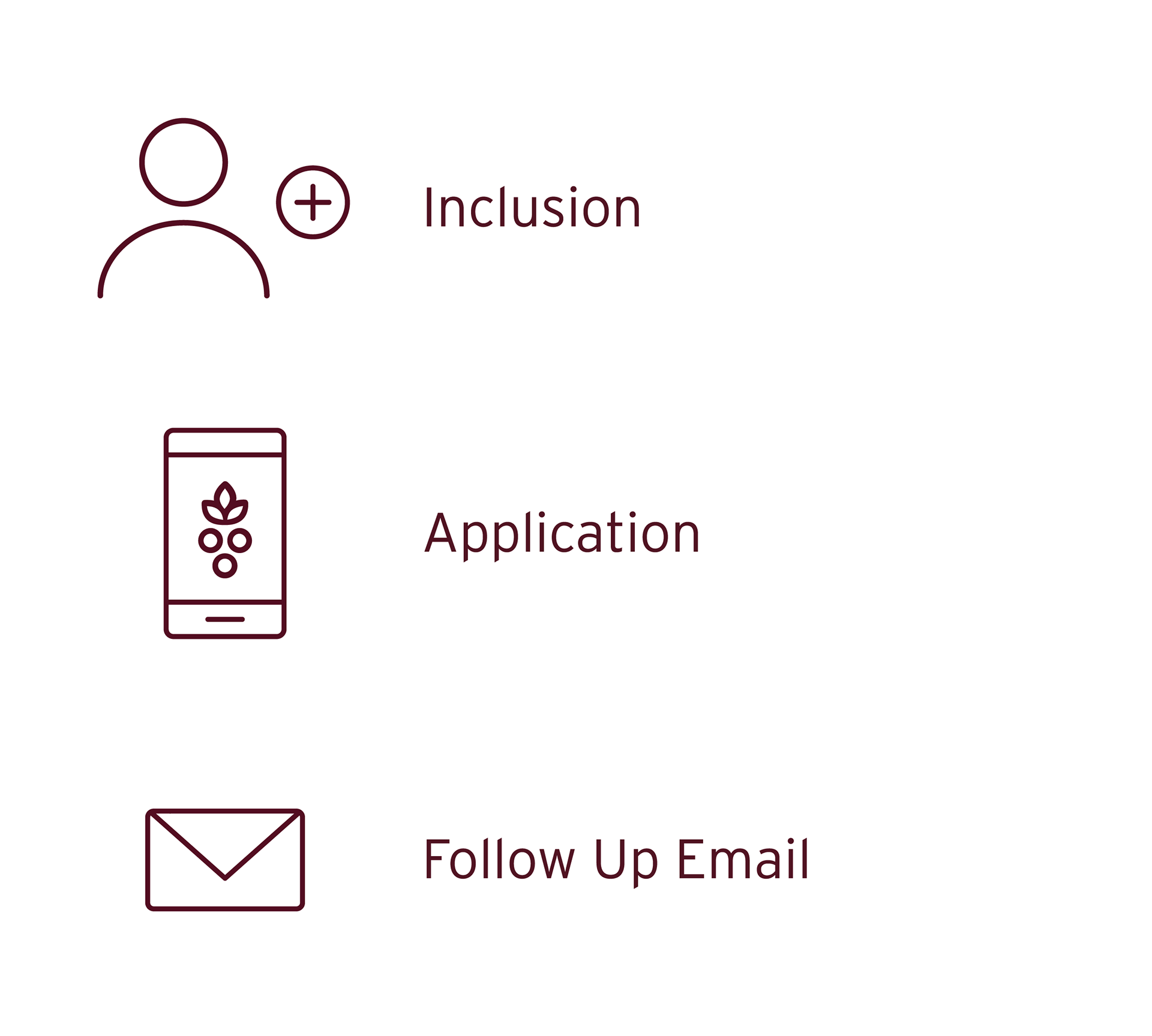 Through follow up email after the event, we keep our end users included in our service and potentially invite them for upcoming events.
Who are invited to unCORK Waitlisted Wine Event?
Small wineries want to communicate their value to people who appreciate wine. unCORK targets three archetypes of customers: the trend setter, the wise wino, and the novice.

How are they invited to unCORK Waitlisted Wine Event?
unCORK applies an invitation-only strategy to create an exclusive environment, with only the most dedicated of wine lovers. unCORK sends invitational wine keys to a hand selected group of individuals that share the same passion for wine as our winemakers.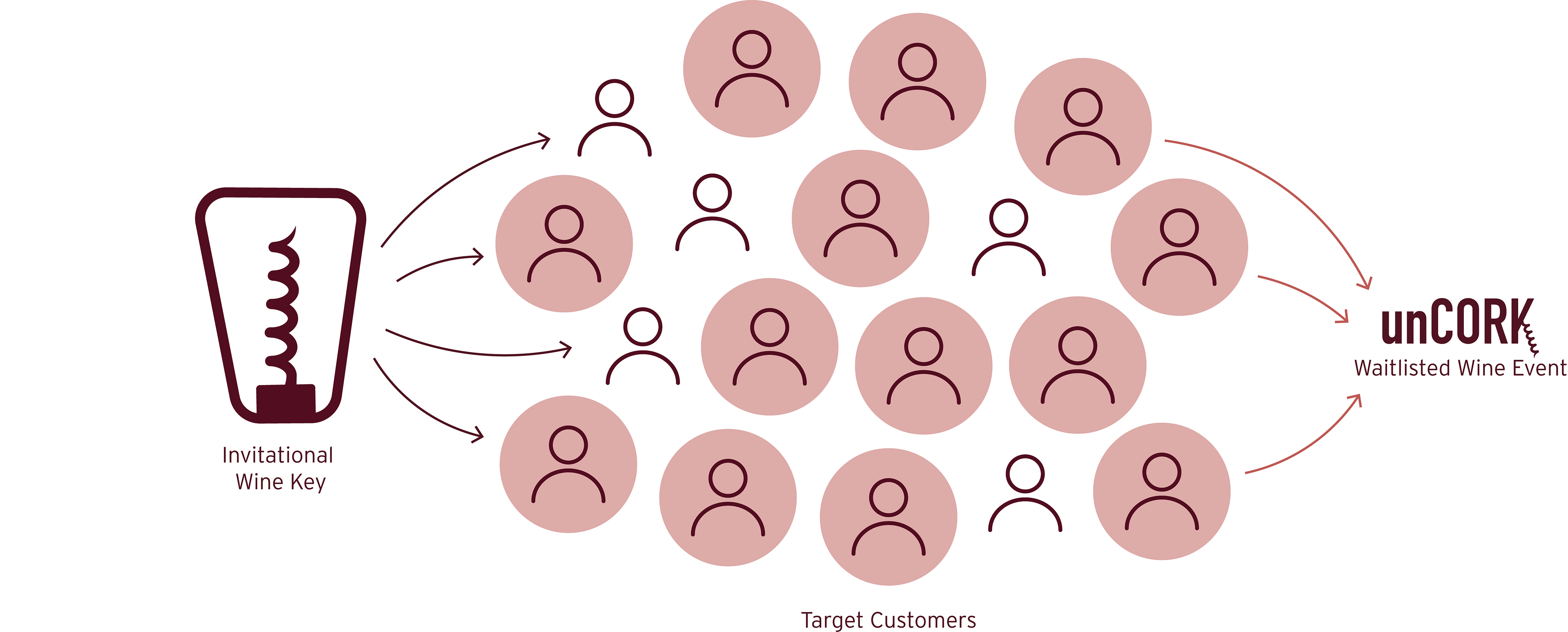 unCORK Business
unCORK company values building close-knit, long lasting relationships with small wineries, local businesses, and end users. We strives to create authentic educational content and experiences that are true to the winemaker's passions and values, reflected in the story they wish to share. We believe in collaborative co-creation with winemakers, including them in every step of the event tour and process creation. Lastly, unCORK provides new opportunities to market great wines, and always strives for every stakeholder's growth.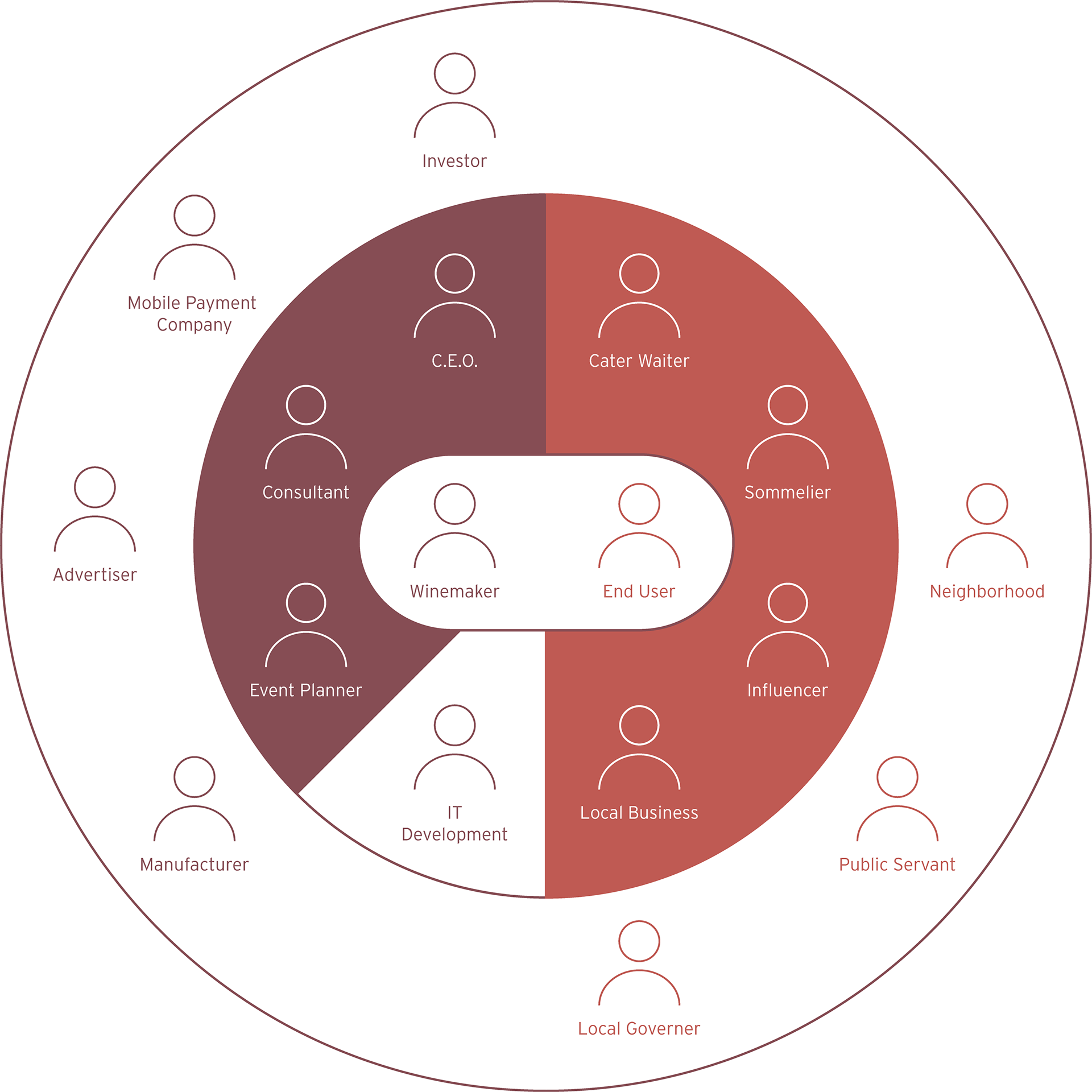 Stakeholder map and ecosystem map visually demonstrates the corporate strategy and actors' specific roles in the ecosystem.
Since unCORK works with small wineries, we are small as well. Organizing only 4 events in the first year, unCORK chooses to keep the team small and maintain low cost by outsourcing.
Partnering local business including luxury grocery stores, local restaurants, boutique wine cellars will provide the same aesthetics and intimacy that we envision for our events.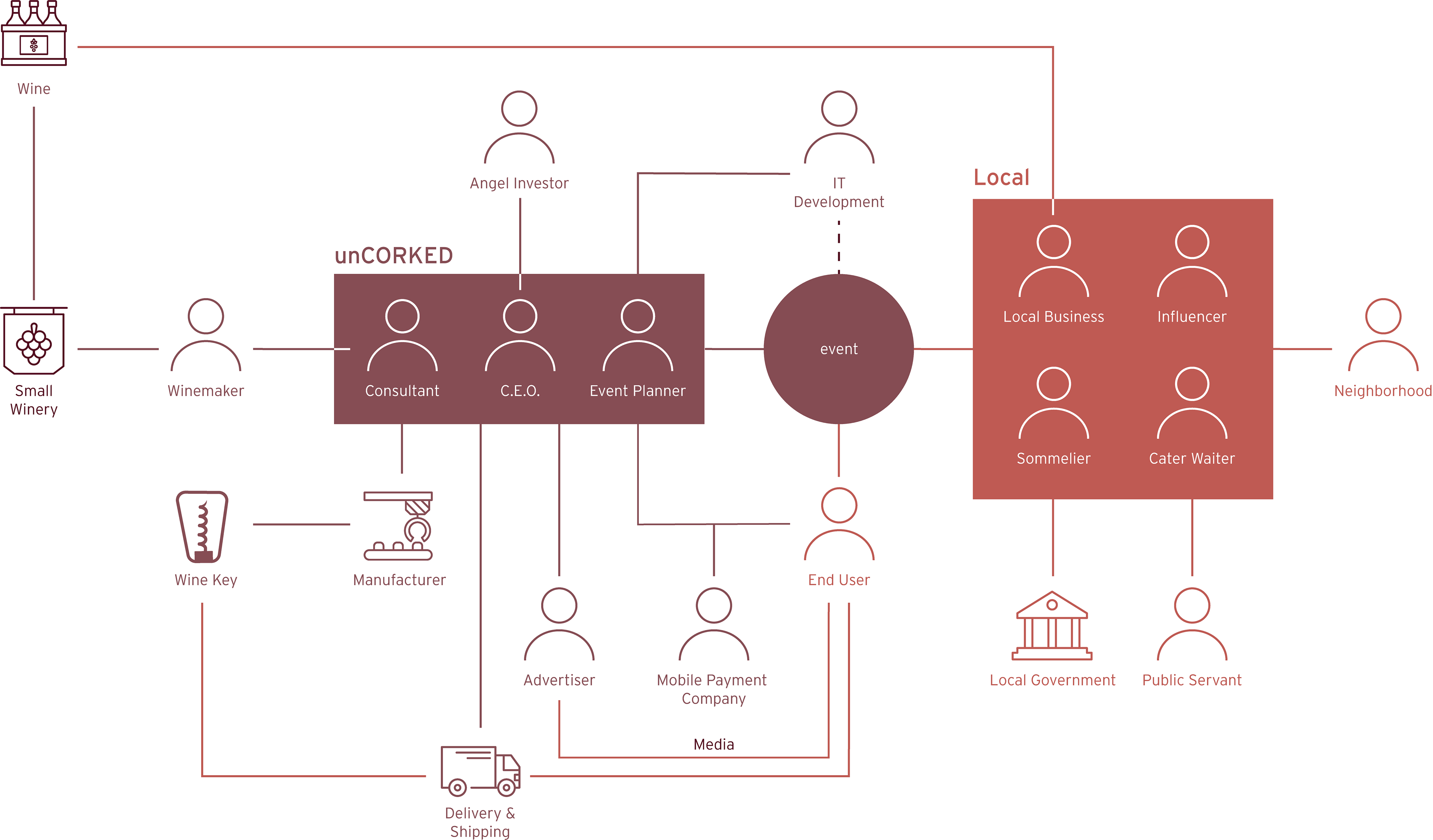 unCORK Business Model Canvas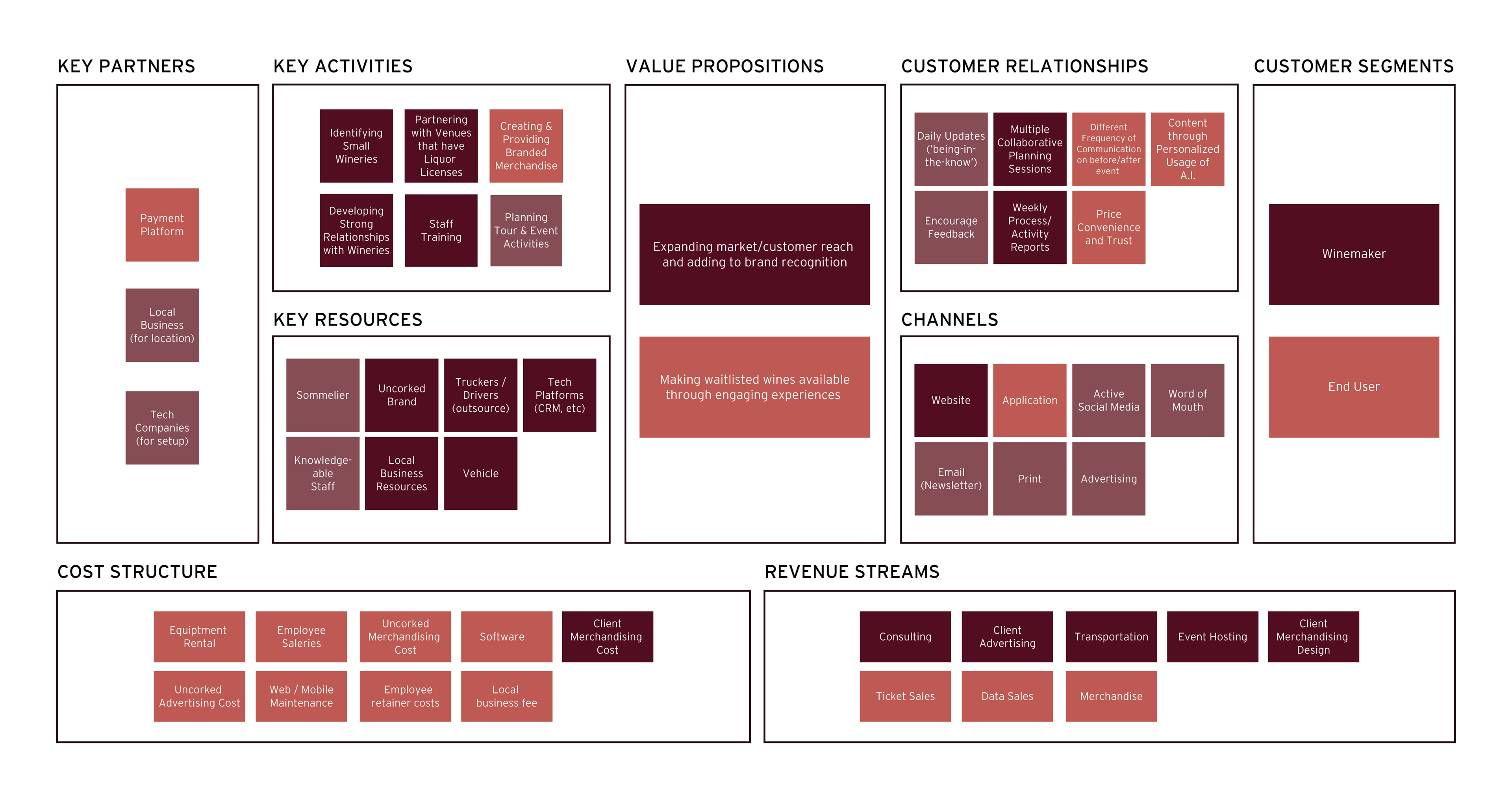 unCORK Financial Plan
Every decisions we made are based on the financial plan. Our start up capital is $100,000 and we are on track to 'break even' in July of year two by hitting all of our sales targets and considering our expected growth.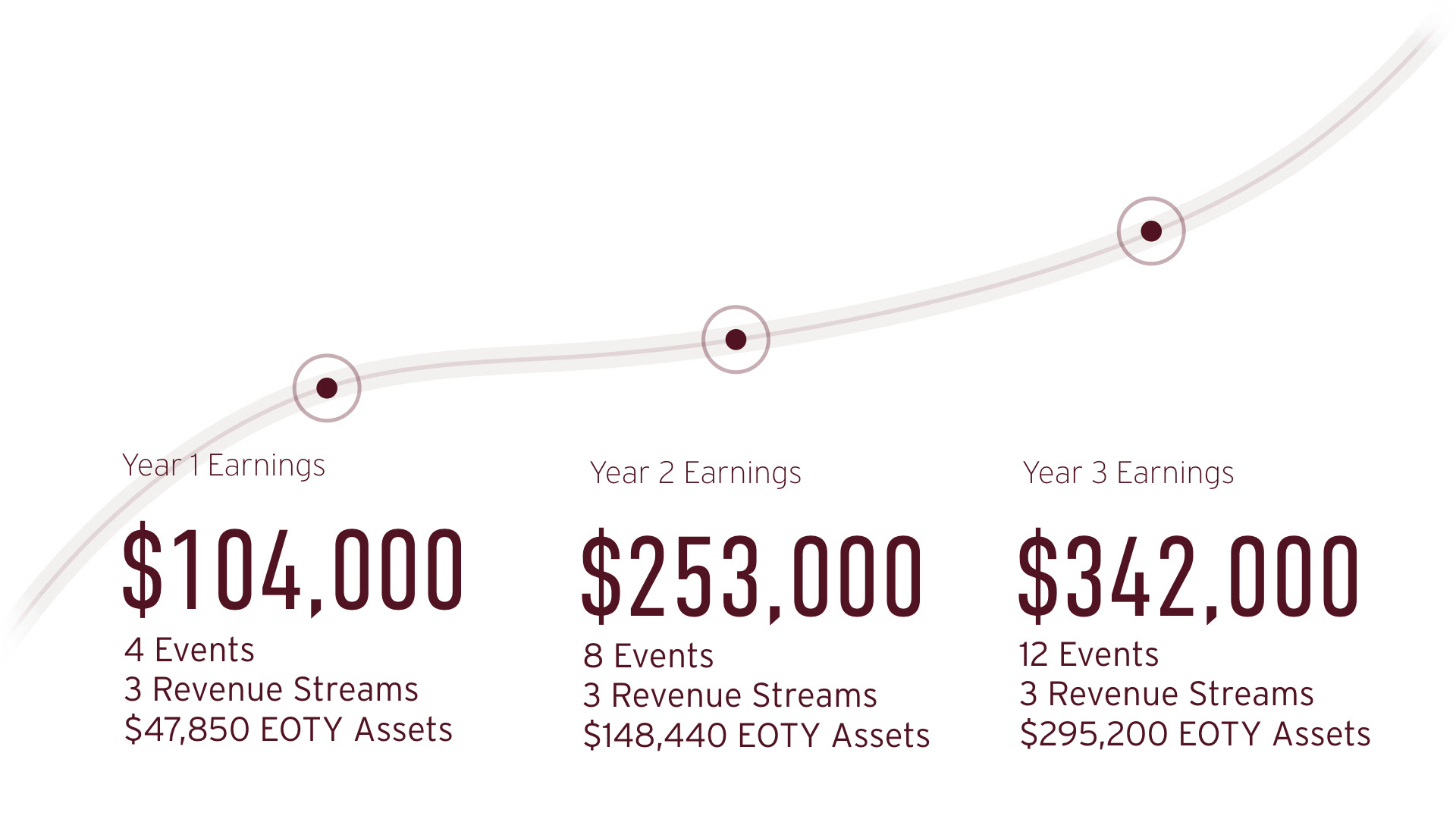 Key Performance Indicators (KPI) measure the performance and establishes success criteria of the business.