Would you like to give a hand 
rebuilding your community after a hurricane?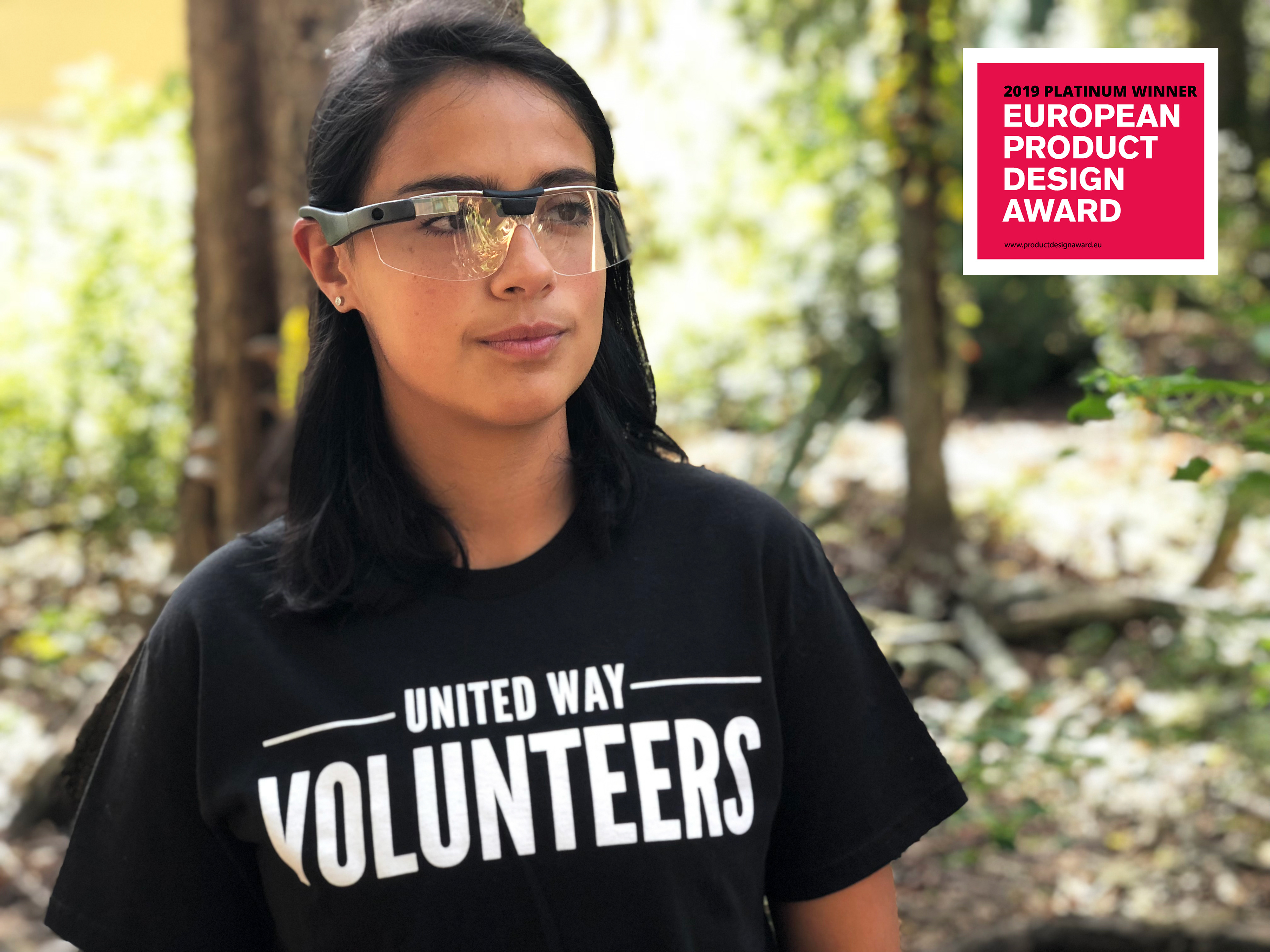 team project with 2 service designers / Sep. 2018 - Nov. 2018 / 9 weeks
When a hurricane is coming, organizations like FEMA and United Way conduct volunteer projects to help the victims and rebuild the community. Integrated with alternate reality technology and Artificial Intelligence, Google relief augments volunteer experiences and facilitates the process of data transfer to establish efficient recovery.
European Product Design Award - Design for Society/Volunteer - Platinum
Joy Park
technology research, systems map, future user journey map, 
current and future service offering maps, graphics on the KPI dashboard, video editing and props
Brooke Garlin
stakeholder interaction map, current user journey map, KPI dashboard, video filming and editing
Meghan Grable
main contact with the stakeholder for interview, stakeholders map, persona, service blueprint, video storyboarding and props
Connecting the ongoing trends in volunteerism to define the scope and establishing the strategic goals that defines the area of opportunity.
Researching the usage of technology to imagine technology could be integrated to our project seamlessly.
Envisioning the details of our service by creating systems map, future user journey map, current and future service offering maps and key performance indicators for our dashboard.
Editing the concept video and hand-building a physical mockup of Google Glass 2.0 in the video.
Google Relief Concept Video
Gap on Natural Disaster Relief Volunteer System
From our initial interview with Volunteer Director and VP of Marketing of the United Way, 
we found
a gap between informal volunteers and formal volunteers
in facilitation of the 
disaster relief. United Way has a hard time coordinating informal volunteers, who spontaneously come to United Way to help after hurricane happens while formal volunteers sign up and go through trainings before hurricane occurs. 
We found this as an opportunity space to research further.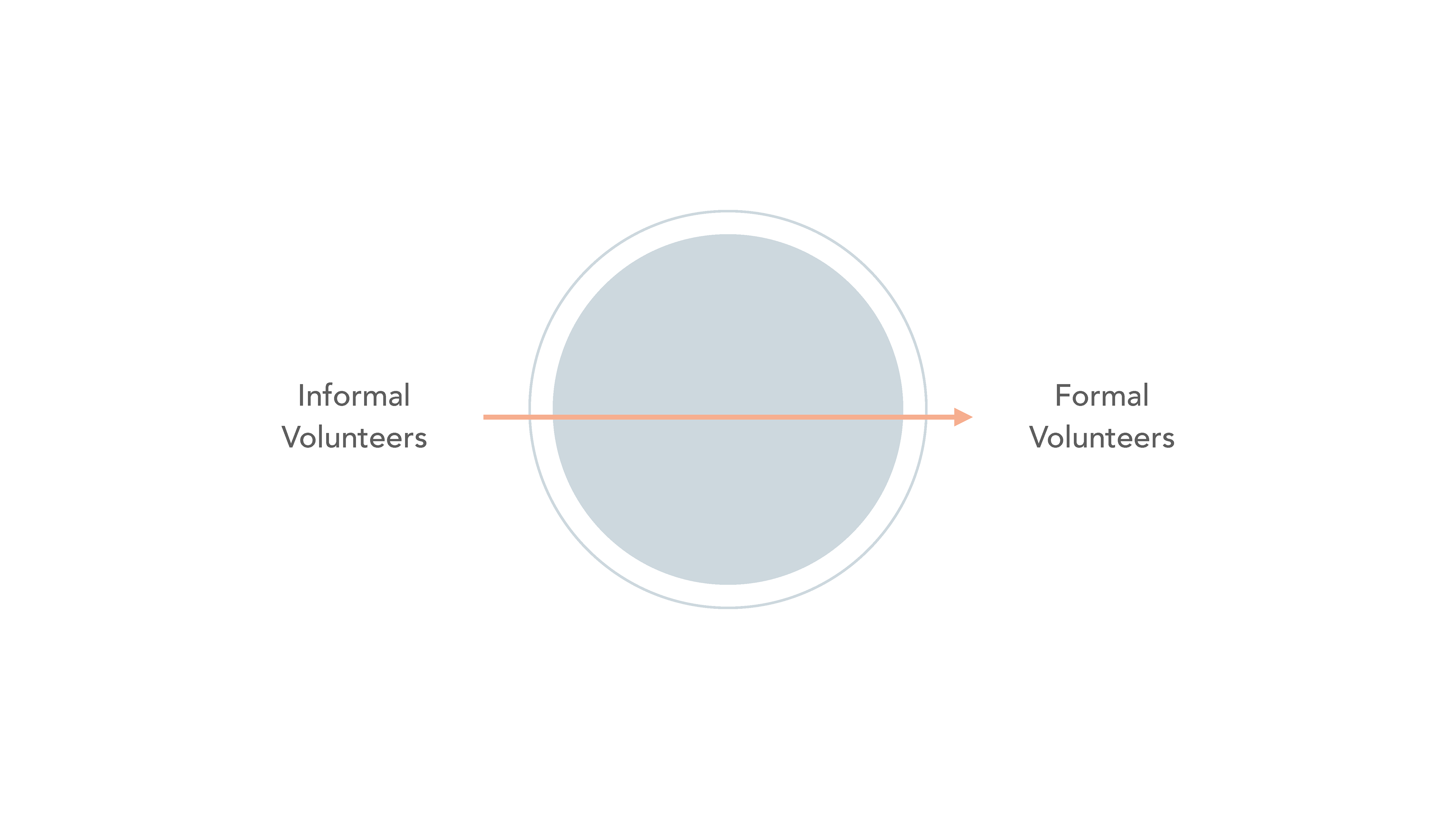 Defining the Scope of Volunteerism
We used a
PESTLE Analysis
in volunteerism to identify macro trends through connecting them.
Then, We extracted
two main trends
from the analysis above in order to define our scope.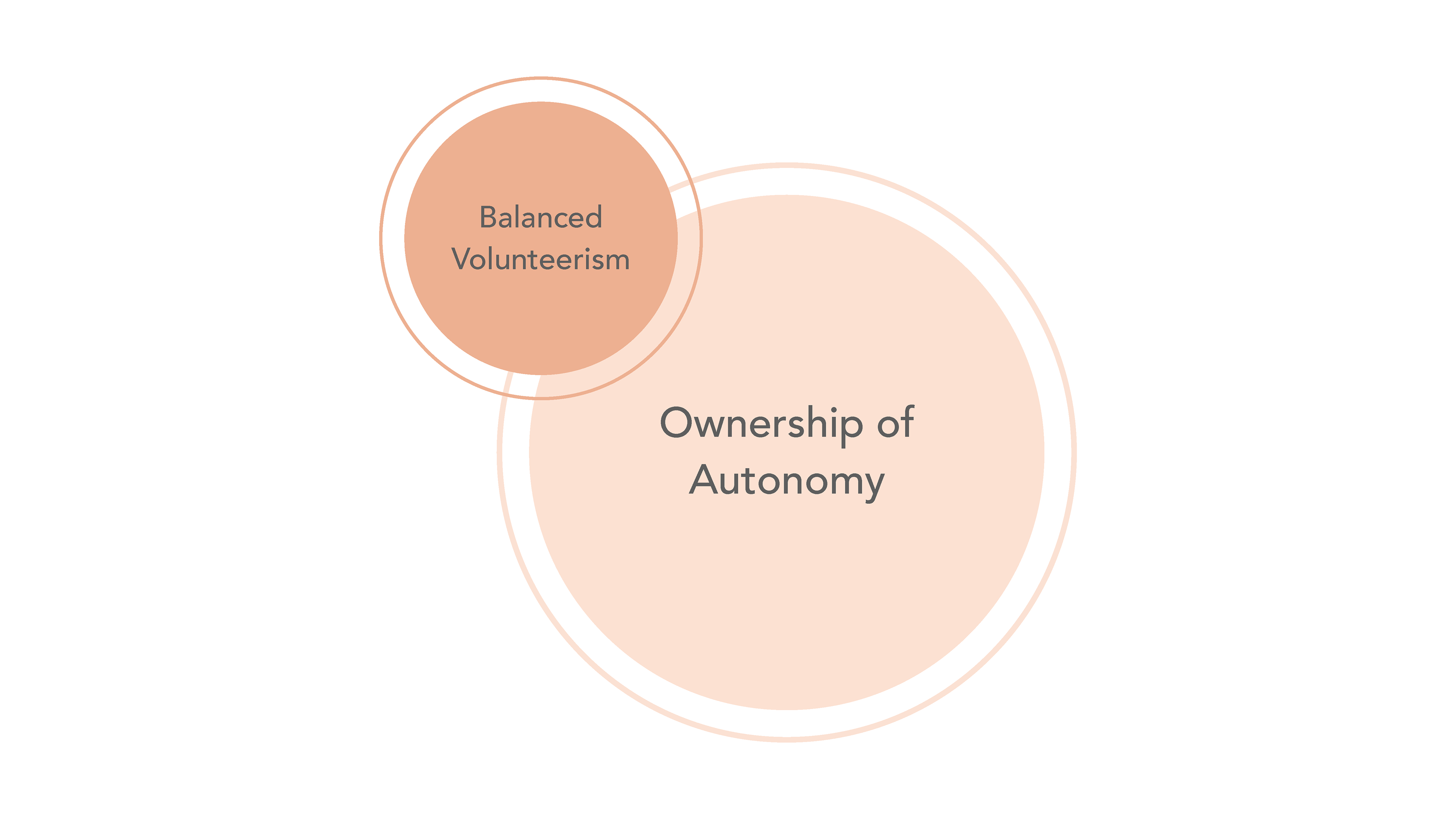 Trends focused on shifting home life, economic status, and gender equality are revealing statistics to show an unbalanced volunteer force. A potential opportunity space combining personalization, instant gratification, and data visualization could contribute to a well rounded source of volunteers.
Individuals receiving ownership of tasks through the VRC (Volunteer Reception Center) help build trust and reduce liability when helping with nonprofit organizations. In the training and execution of projects, there is an opportunity to boost volunteer independence and ownership through technology.
In order to bridge the initial gaps we set strategic goals to guide us through our "as-is" analysis and find the appropriate solution.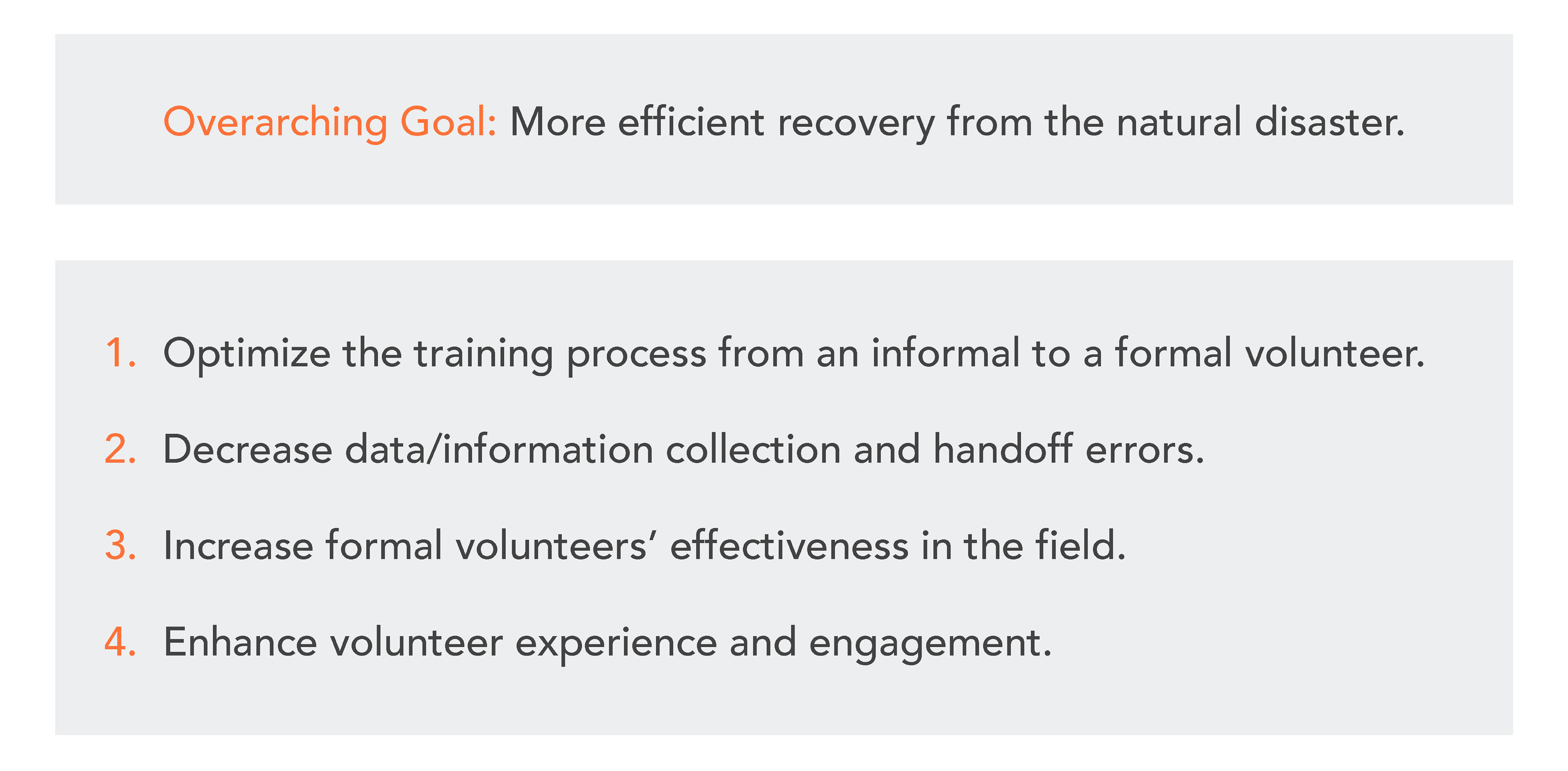 Current Service Analysis ("as-is")
We used user journey map to gain
a deeper understanding of the current process
that volunteers go through. Here, we found out about Volunteer Reception Center (VRC), a central hub for coordinating all volunteers and facilitating the disaster relief on site. We identified opportunities in the safety course, potential loss or damage for the paper document, unfulfilling volunteers' fullest potential, a delivery error to the next relief program and lack of visual detail of damage.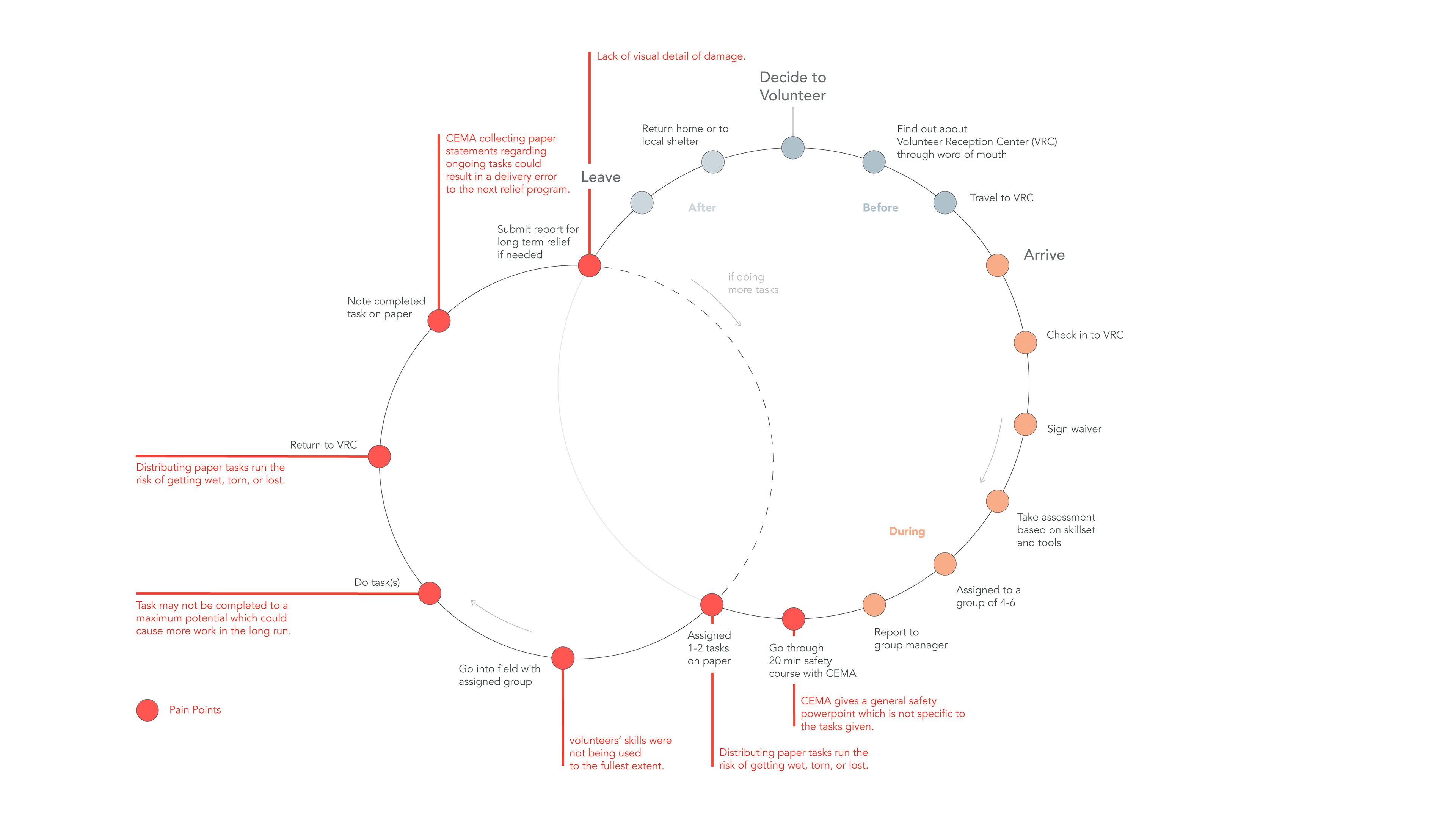 We also chose service offering maps based on Grönroos' tiered framework to analyze the current service by
deconstructing the components of the offering and diagnosing which ones need to be modified or aided
to develop the streamlined structure of the service.
The service offering map on the left highlights the tiers of the offering while the map on the right identifies action variables of the offering. The proximity of each element corresponds to the relation of its usage in touchpoints from the user journey map above.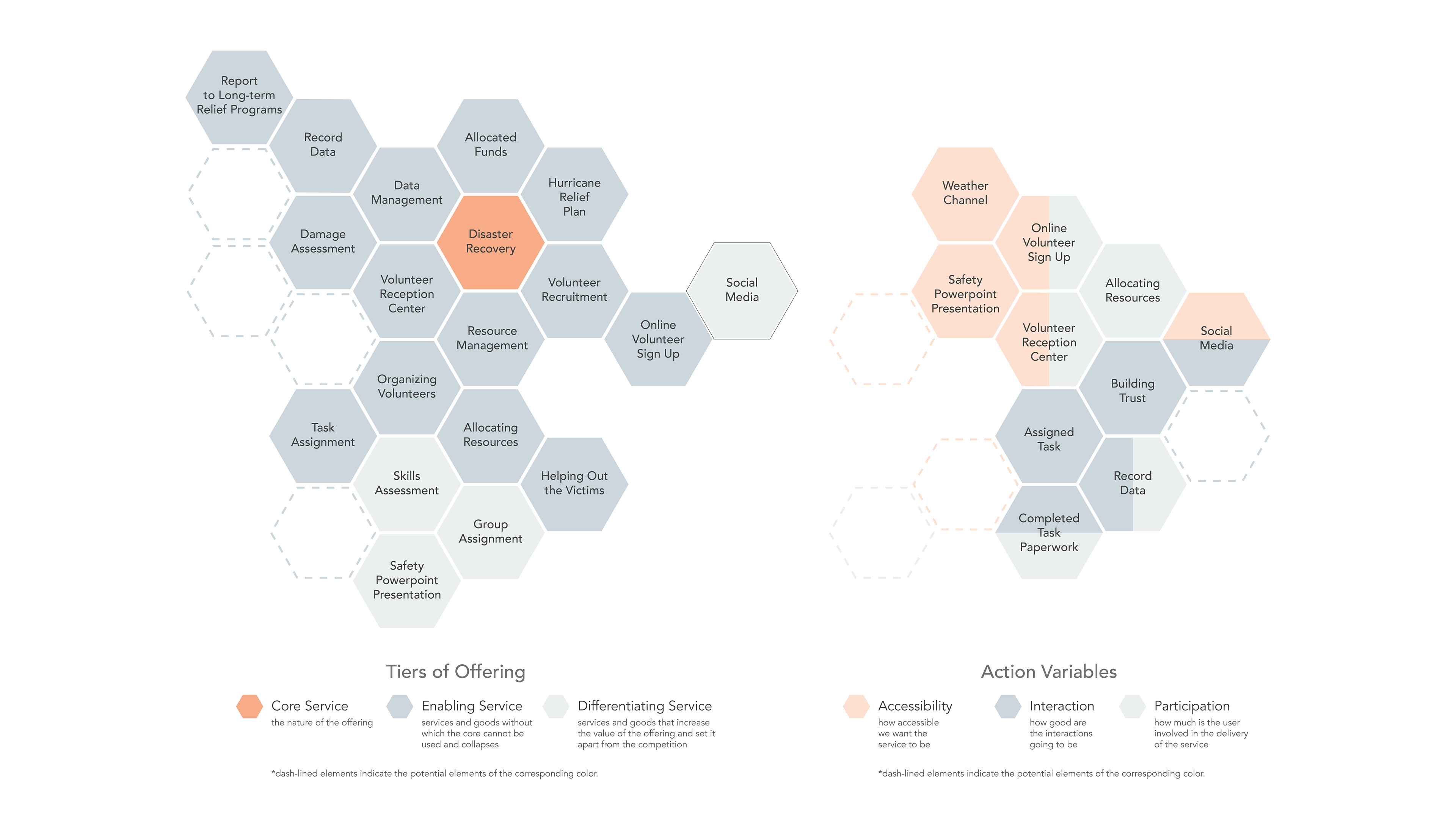 Systems Map and Technology Integration
With the help of Google, advanced task oriented United Way volunteers wear Google Glass to aid in training, data transfer for long term organizational efforts, and their effectiveness in the field.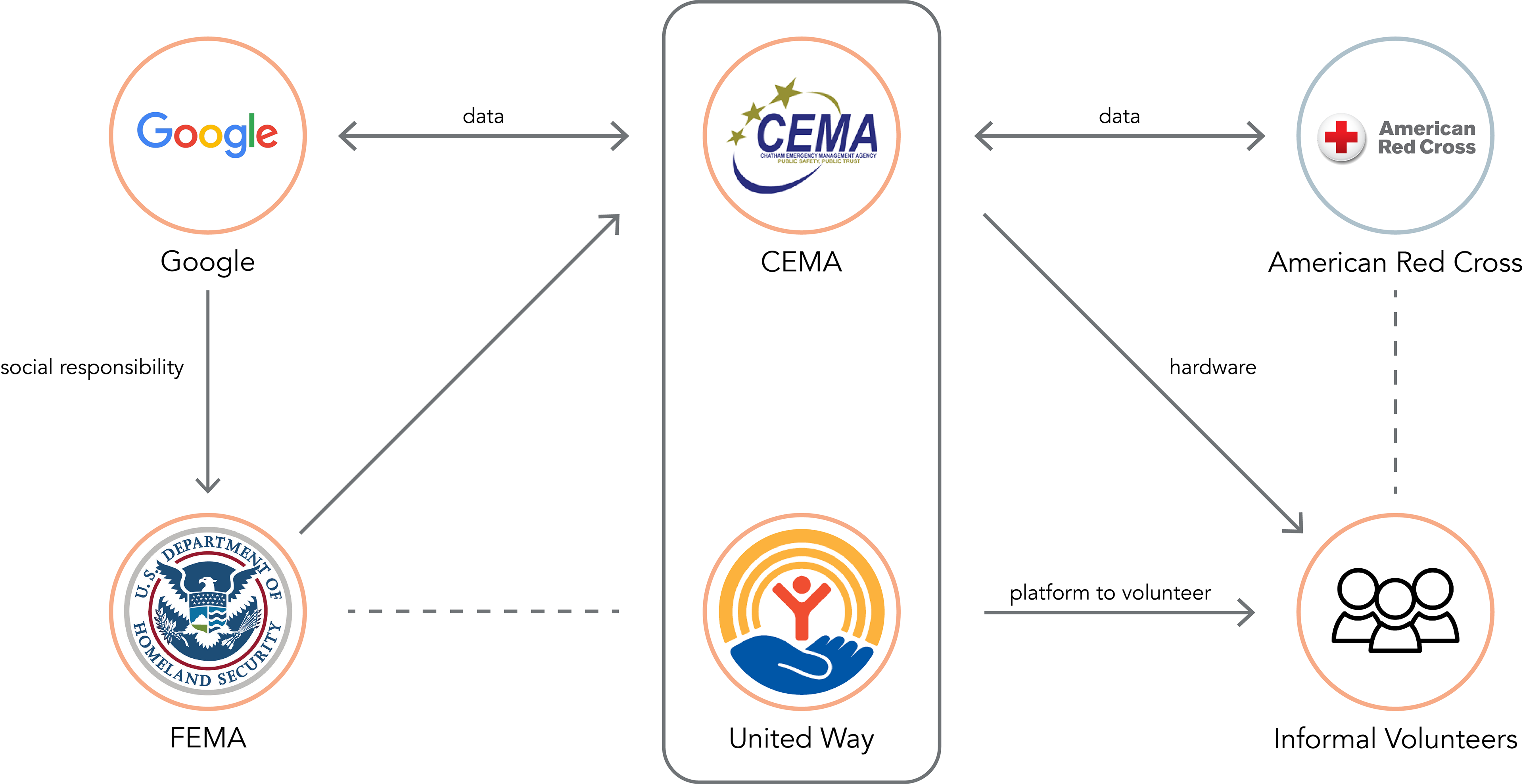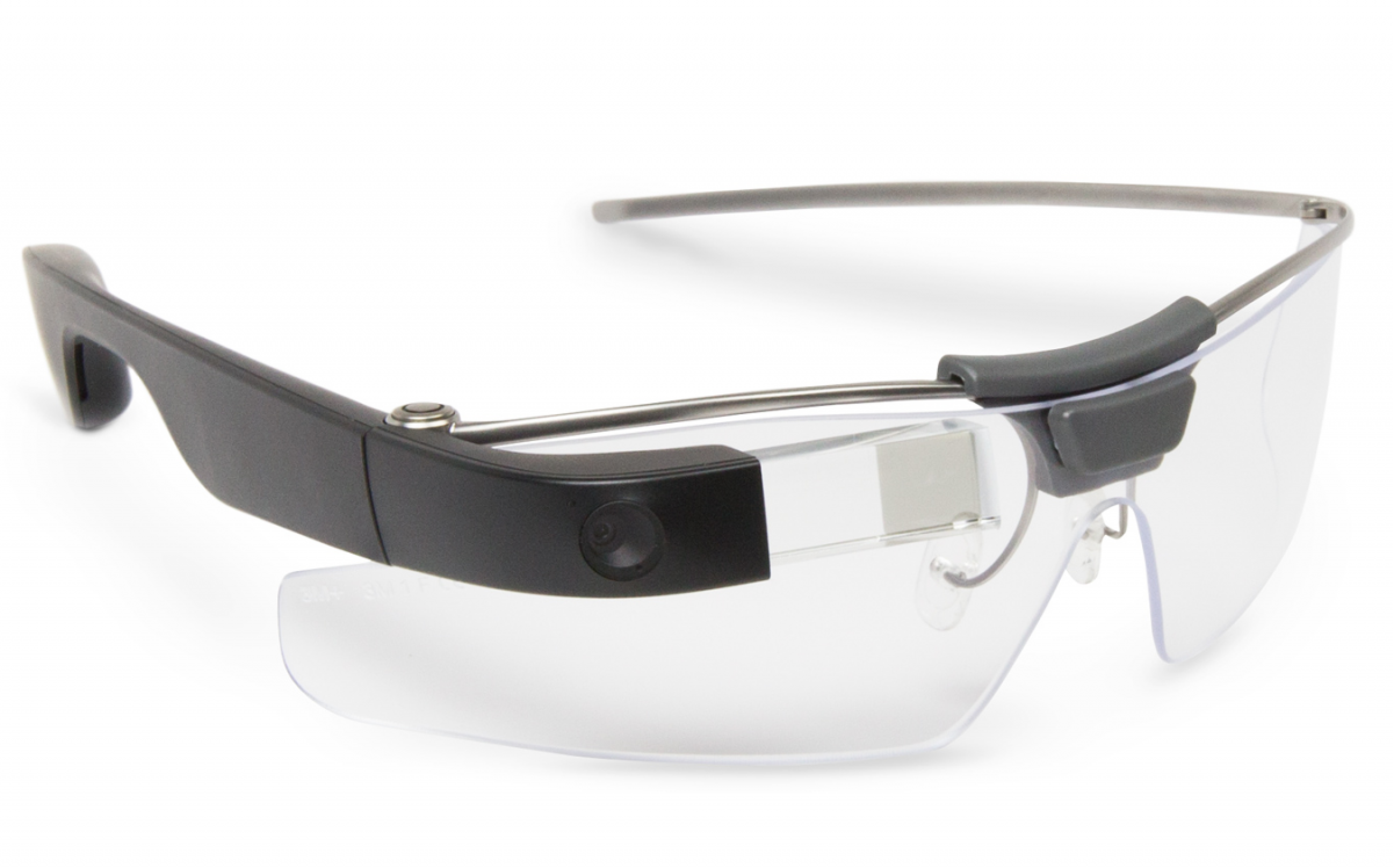 We found an opportunity in the partnership with Google. As the first Google Glass was not as successful due to its commercial usage, Google Glass 2.0 is aimed towards industry and professional usage. By partnering with United Way and CEMA, Google Glass will redeem its image in the public.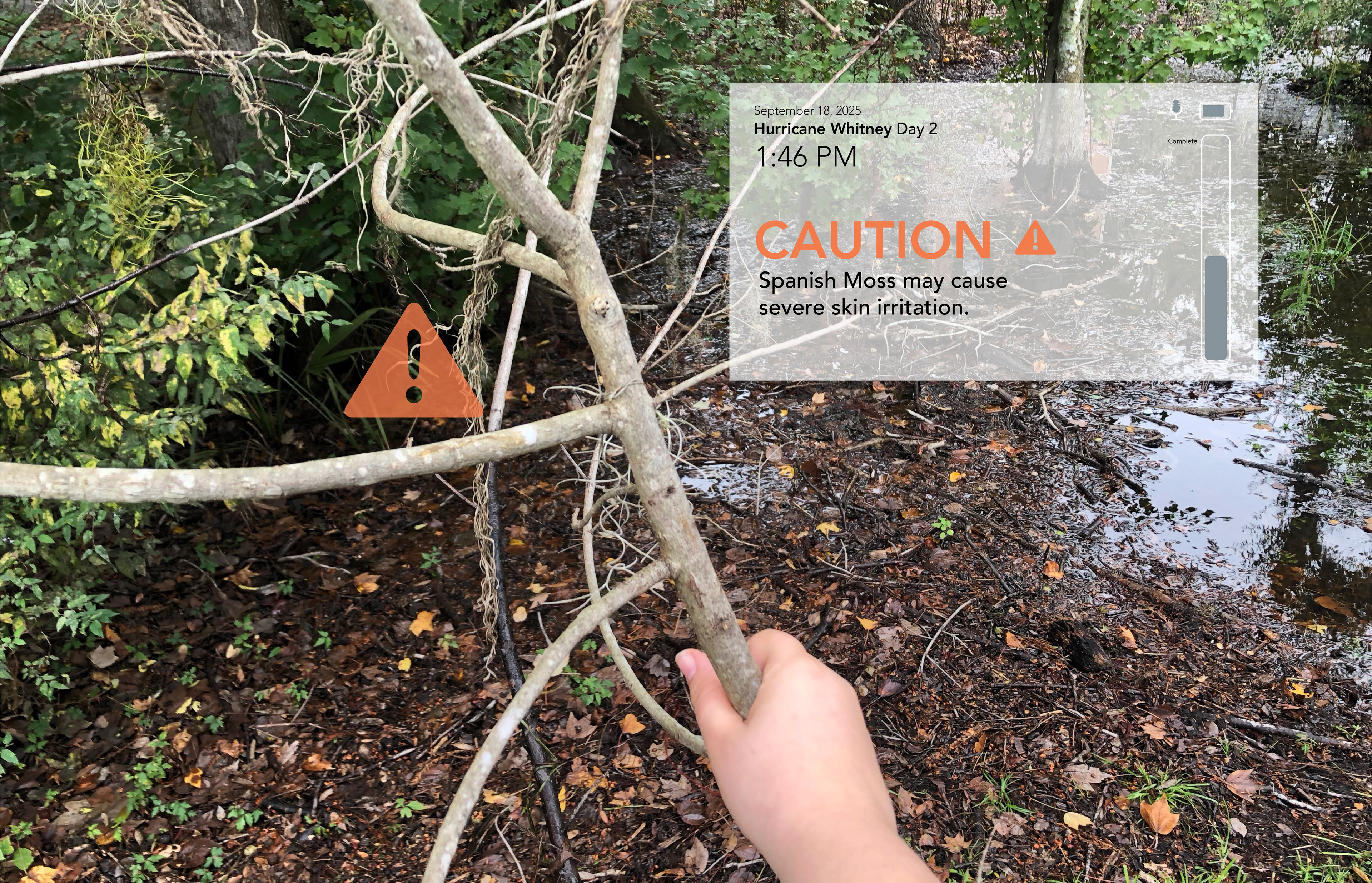 Utilizing alternate reality technology and artificial intelligence, Google relief establishes efficient recovery from the natural disaster. Google and their technology will
help the volunteer in time of need
as well as
record the damage the volunteer is seeing
to help long term relief organizations such as FEMA and the American Red Cross.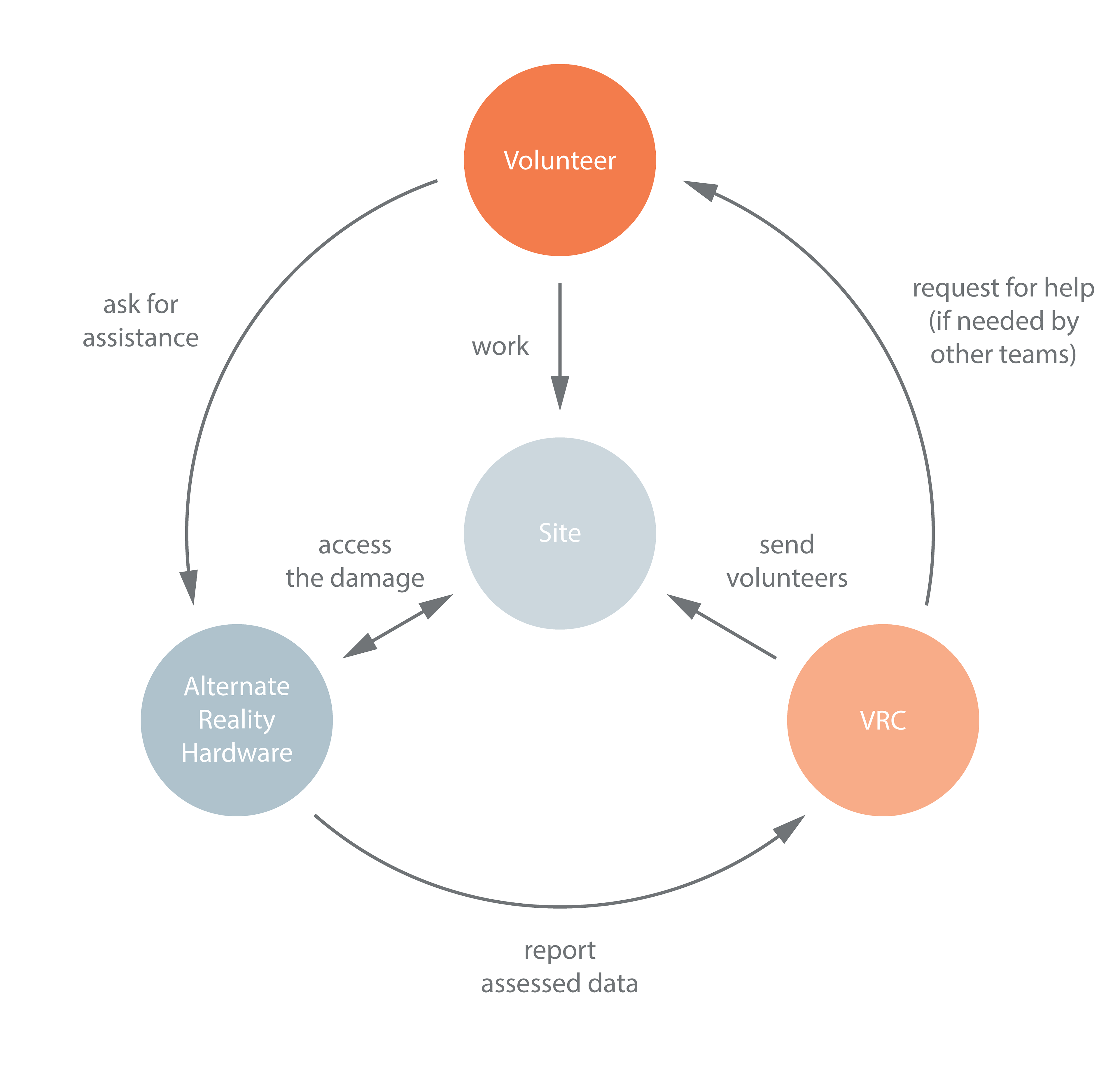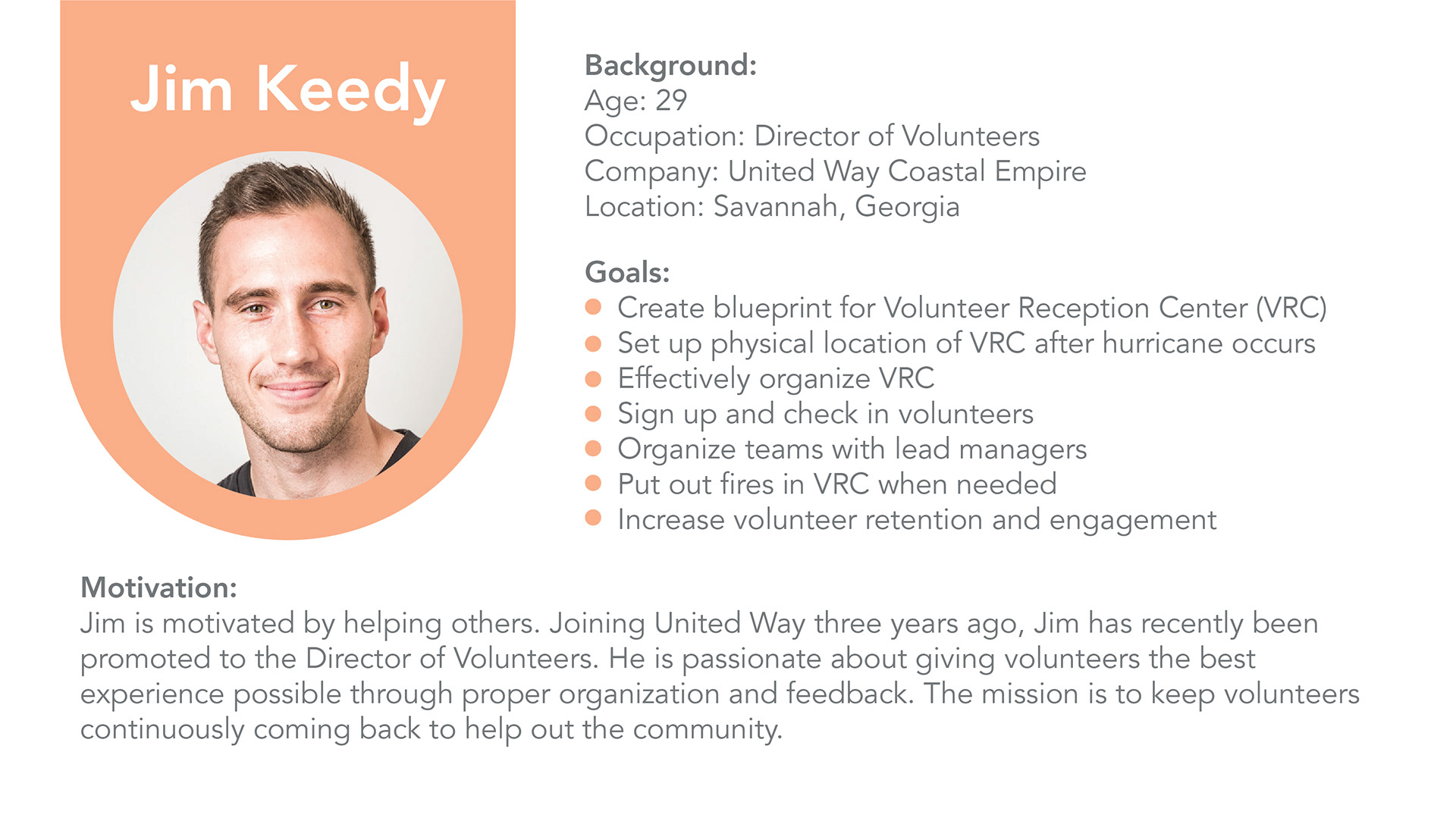 Google Relief User Journey Map ("to-be")
In order to integrate the alternate reality and artificial intelligence with minimum effort, there are additional steps that volunteers would go through. (highlighted in orange color) We included
specific on-boarding process
in order to maximize volunteers' skills. As the hardware documents the damaged scene with visual detail,
data would transfer to the next relief program without an error.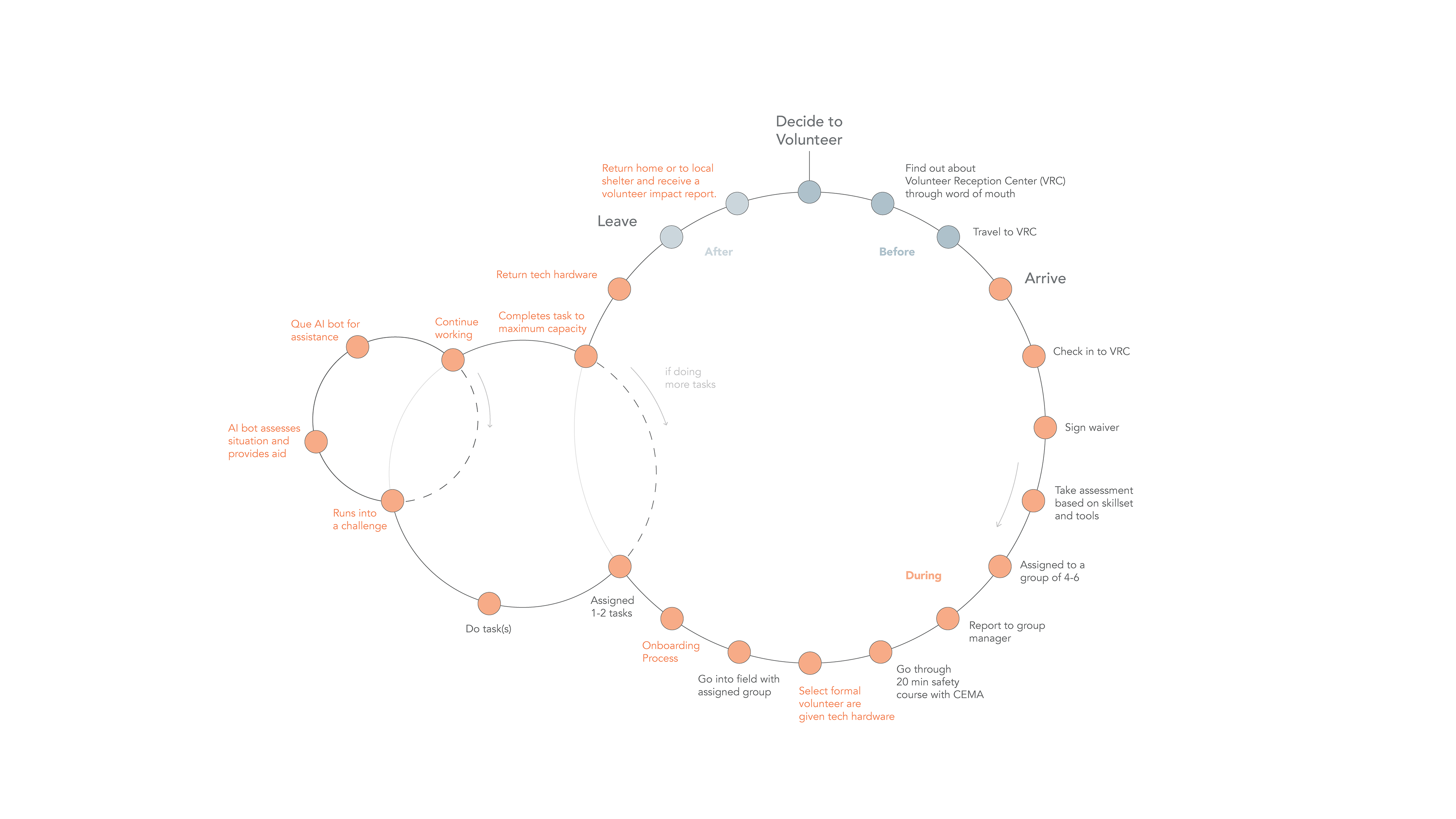 With the integration of the technology, there are some adjustments among components of the offering. (highlighted in orange color) Aside from on-boarding process and technology related elements, we added
volunteer impact report
which individual volunteer would receive after they leave the site. The personalized report would show the impact of their task to the community and benefit the United Way to retain volunteers to come back.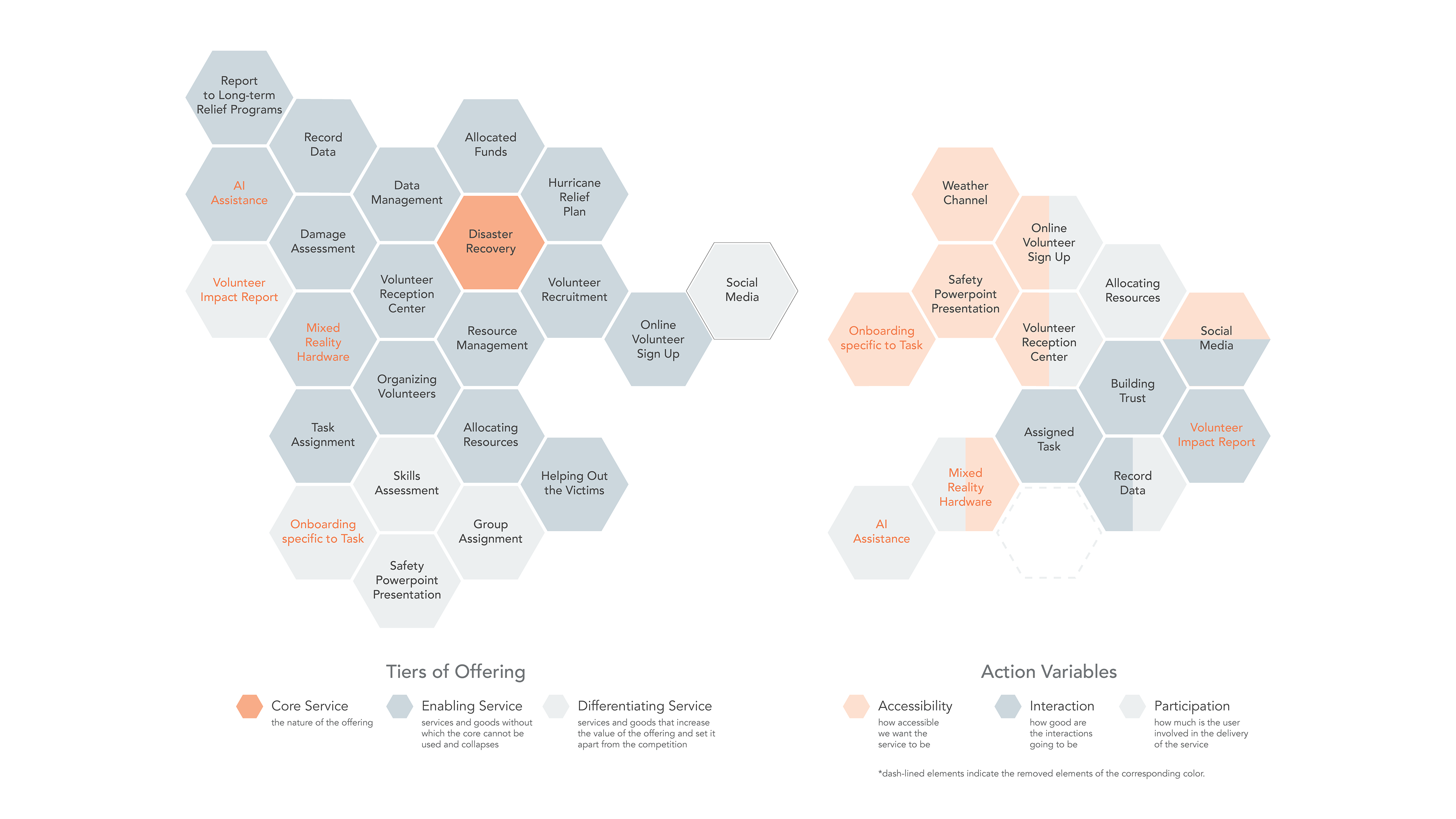 KPI Dashboard
Managers utilize the tablet version of the Dashboard for
comprehensive management experience
while volunteers use the phone version to get
live feedback of their impact
.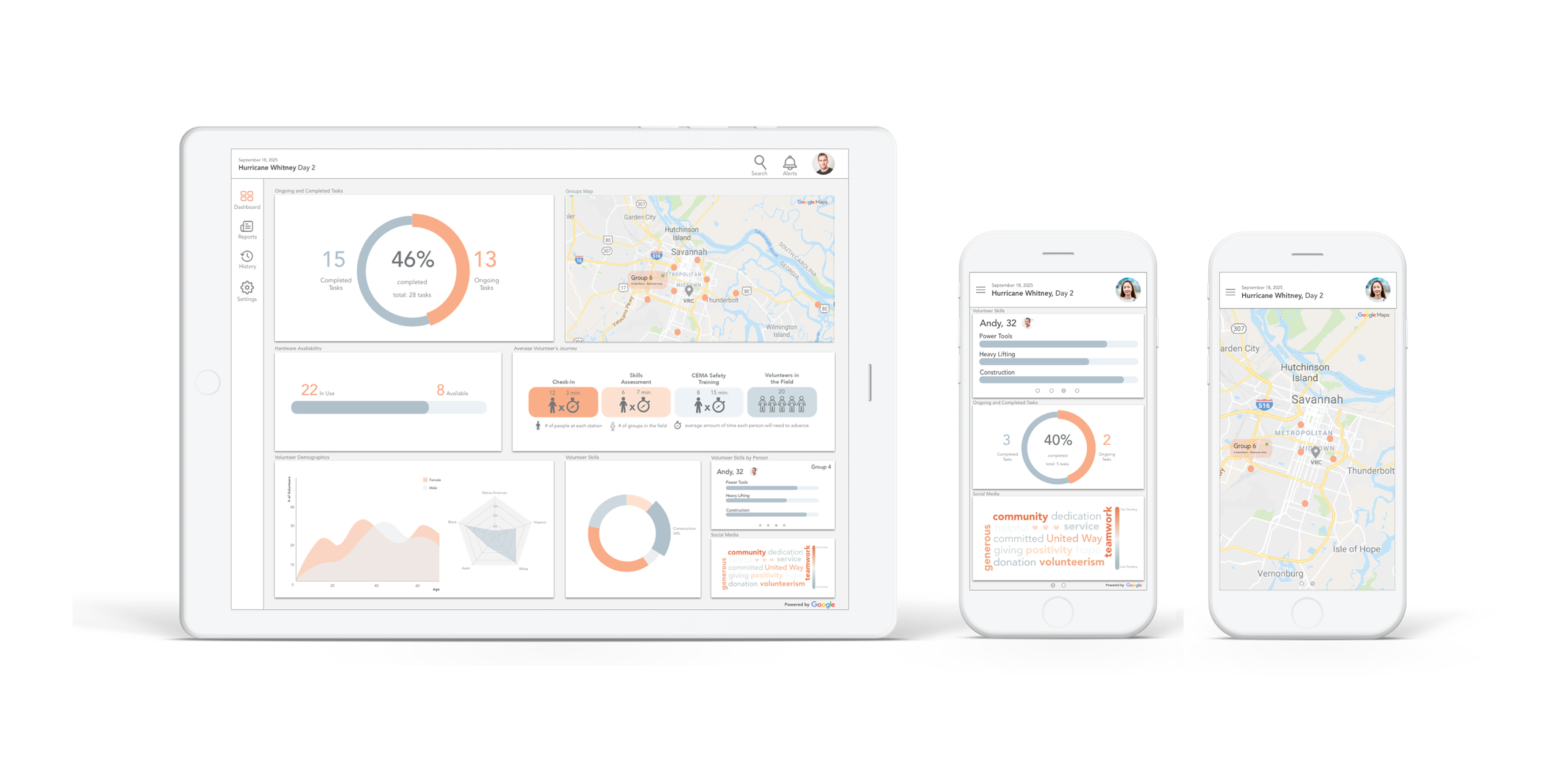 Thank-you from the United Way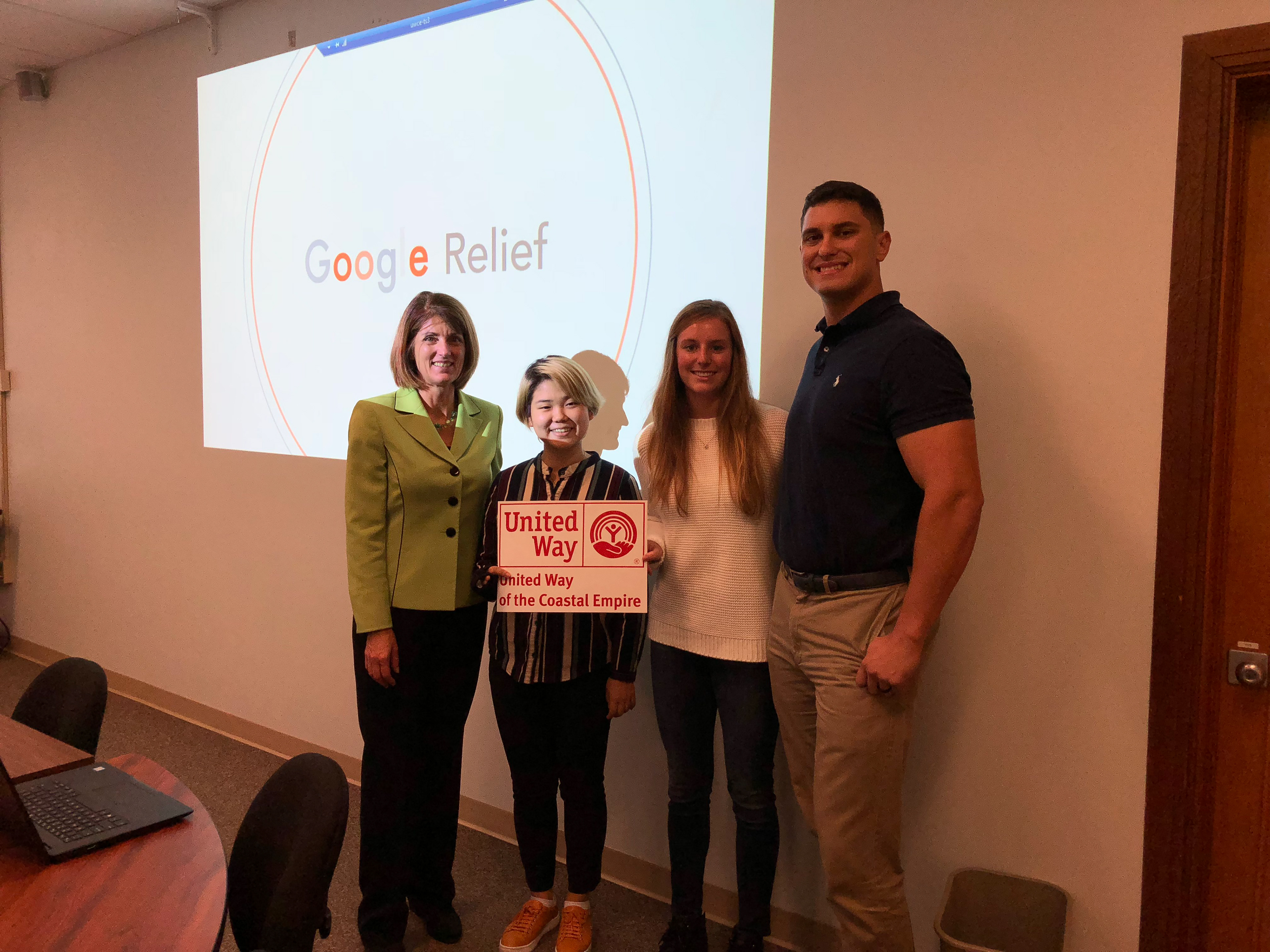 "The presentation by Joy, Meghan, and Brooke analyzing and quantifying the various types of volunteers and the ways in which technology could be used to enhance their experience and effectiveness was fantastic."
— CEO of the United Way of the Coastal Empire
We had a great help on primary research from United Way since the beginning of this project. They provided us great insights on volunteer tasks and how different stakeholders work together. We also had an opportunity to present our project to the CEO of United Way and her colleagues. They appreciated our project and mentioned that even though the access to Google technology for the United Way of the Coastal Empire may be difficult, United Way started envisioning how technology could advance volunteer work and facilitate their service projects in the results of our ideas such as volunteer dashboard.